Tell us a bit about yourself: who are you; where are you from?
I'm Nicholas Kolya Chang, a PhD student at the Faculty of Letters of the Babeș-Bolyai University of Cluj-Napoca. I am originally from Los Angeles in the United States, however, I moved to Romania in 2015, and I have lived there ever since. I consider both Los Angeles and Cluj-Napoca as my hometowns. Foreign languages are my passion, and I study languages just as much to get to know the languages as to get to know the respective cultures and people.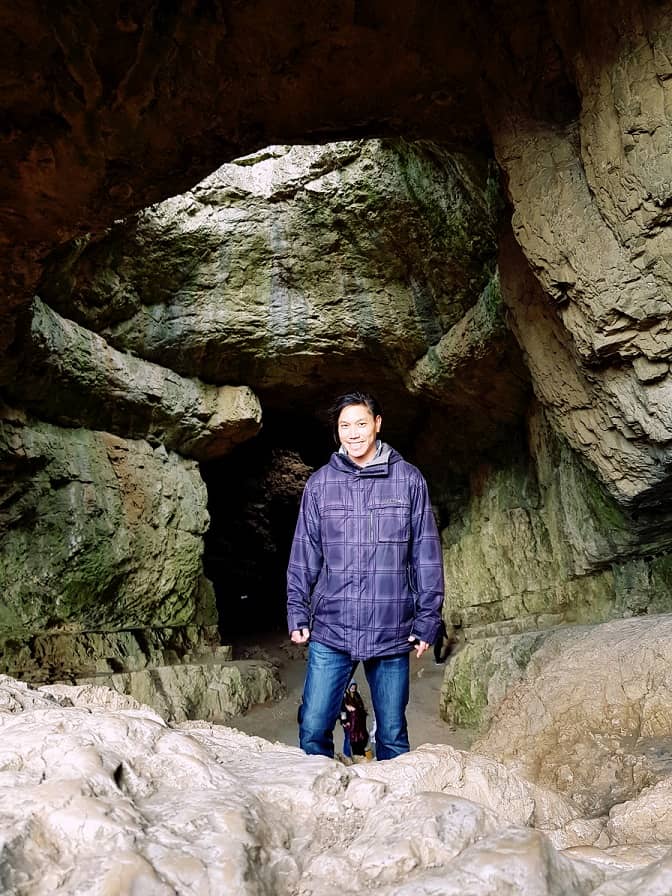 What is your academic background? What is your field of study and what made you interested in that field?
I have an untraditional academic background in the sense that I have previously studied at different faculties, allowing me to gain more of a general training in multiple areas as opposed to strictly honing in on a single field of expertise or one discipline. I studied Business Administration and French Language at the bachelor level, International Affairs at the master level, and now Romance Languages and Cultures at the PhD level. In my doctorate studies, I currently focus on applied languages in international business and communications. My thesis focuses specifically on anglicisms and other forms of English language borrowings in publicity discourse in European Spanish, French, and Romanian. I wanted to combine my studies in the Romance Languages with my native knowledge of English to conduct a comparative research project that looks at the modern landscape of borrowings from English in three related languages. Moreover, it was very important to find a corpus that would allow me to carry out a practical case study that was large enough to be relevant to the overall study of anglicisms, while narrow enough to be able to survey a representative sample population of texts from three contexts (Spain, France, and Romania). So, I narrowed my research down to publicity discourse just in the Travel and Tourism sector because it is an industry that is subject to constant language contact by the very nature of its international products and services.
What made you challenge yourself on the international scene?
The decision to take on an international study mobility was an easy one to make as the value of international experience has been ingrained in me from childhood. Growing up in the United States, I was lucky enough to travel to Europe twice, as well as the other parts of North America, Mexico and Canada, with my family. Thus, it is no coincidence that I have since traveled to 48 countries as well as lived in eight of them. Therefore, the chance to study abroad was something I jumped at from the moment I knew it was a possibility. I was particularly interested in Hungary for two main reasons. Firstly, I had already lived in more well-known destinations such as France, Spain, and Italy, so I was more than ready to diversify my experience by living in another Central or Eastern European country and, of course, learn a new language. Places such as Hungary, Poland, Czech Republic, Slovakia, and Bulgaria were my top choices. Secondly, I live in Transylvania, a diverse part of Romania with a sizeable Hungarian ethnic population. I have many friends and colleagues who are Hungarian-Romanian, and I have experienced the Hungarian side of Transylvania through visits to traditional Hungarian regions and attendance at the Hungarian Days Festival of Cluj-Napoca amongst other things. So, I knew I liked Hungarian culture, but I never had the opportunity to immerse myself in it 100%, nor are there many opportunities to learn the Hungarian language in Romania.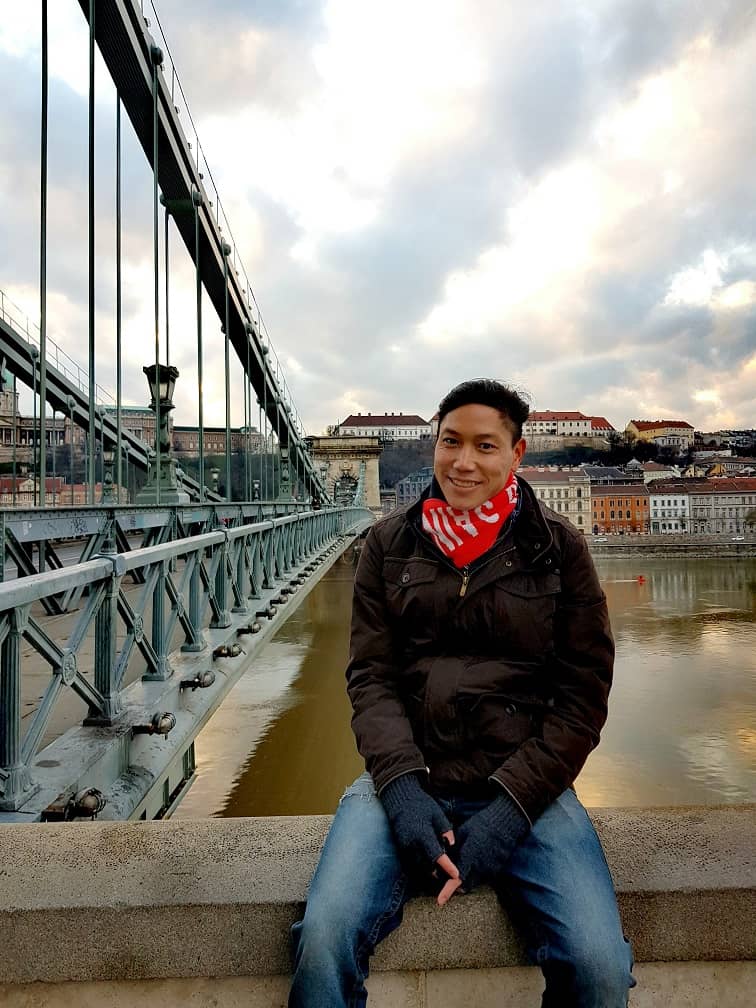 Where did you hear about the CEEPUS scholarship opportunity and what made you choose it?
I heard about the CEEPUS scholarship opportunity from one of my faculty's network coordinators who mentioned that he oversees a unique research exchange program specifically geared toward students who are conducting research in the Spanish language. Although I study multiple languages, I write my research predominantly in Spanish. Thus, this CEEPUS network, the "Red de Hispanistas", was a perfect fit for my profile and offered a great opportunity to engage with the Spanish academic community in another country.
What made you interested in these universities?
The University of Szeged and Eötvös Loránd University, the two universities where I studied during my mobility period, are two internationally recognized universities with leading Spanish and Hispanic Studies Departments gifted with amenities such as Spanish libraries, vibrant intellectual atmospheres and events, and international campuses.

The very warm welcome that I was received by at both faculties, as well as by the CEEPUS National Coordinating Office, made me feel like an important guest and not just a number.
Due to my exchange at the University of Szeged, I am currently finishing an article to be considered for publication in the annual volume of the Hispanic Studies Department.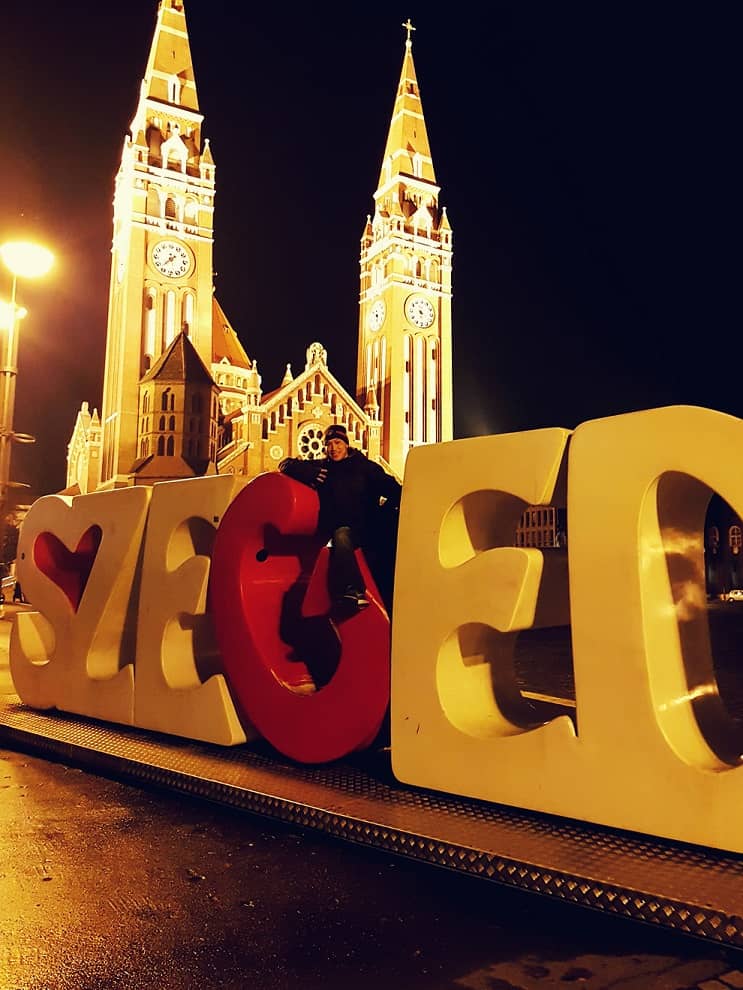 What are your impressions of Hungary? Have you had the chance to visit different cities, regions? What are your experiences with Hungarian people like?
I am impressed at how Hungarian cities and towns are adopting advanced developments in modernizing their infrastructures and economies. I have been to ten different cities in Hungary and all of them have taken advantage of efficient urban planning, supportive infrastructures, low traffic, clean streets and neighborhoods, and efficient transportation networks. If I could pick one place to visit again, it would be Lake Balaton. It really has a wonderful atmosphere, and it is an ideal weekend or summer vacation spot to go to with friends and family.
I must say that my interaction with Hungarian people has been limited due to the pandemic situation. Many of those who I have met have been shy or seemed uninterested in getting to know me, so I have not engaged in as many meaningful conversations as I would have liked. However, as I know from experience learning languages, this lack of quality interaction could be due to the language barrier that exists due to the slow process of learning Hungarian on my part, and what seemed like a limited knowledge of English in cities outside of Budapest. Therefore, most of my relationships with Hungarian people was limited to my university mentors and the reduced social life that was possible during the pandemic. My closest Hungarian friends were the volunteer mentors of the Erasmus Student Network and other student associations who were always open and willing to talk, organize events for international students, or give us recommendations.

It is also pleasantly surprising how easily you could meet Hungarian people just by taking a drink by the river on a warm evening and having the courage to introduce yourself to someone new.

How did the pandemic affect your mobility? What were the challenges to overcome?
The pandemic affected my mobility because it derailed the random daily interaction that all students experience just by walking through the halls of the faculty, going to lunch at the cafeteria, or studying in the library. With all of these places closing down two-and-a-half months after my arrival in Hungary, I struggled to stay motivated at home where I typically do not study, but rather just hang out with friends, eat, and sleep. Doing research at home and taking online classes was not a great fit for my working personality. So, I relied a lot on finding side projects such as learning Hungarian, cooking, bicycling, volunteering, and catching up on popular culture (movies and TV series that I have ignored for years) in order to stay productive during the pandemic.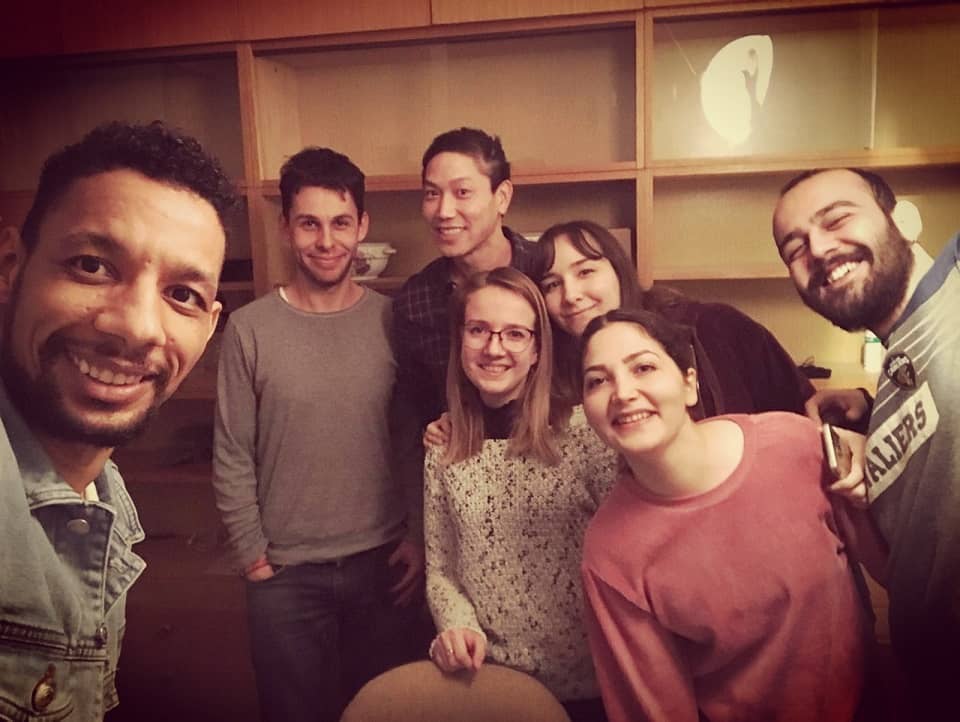 All in all, what did the CEEPUS mobility opportunity give you?

The CEEPUS mobility opportunity gave me the support I needed, in a time like this, to move forward with my thesis research, and it provided the setting for a new life experience.
As I mentioned earlier, I really felt like the people involved in CEEPUS, from my department supervisors to the national program coordinator, were genuinely happy that I chose to come to Szeged and Budapest and welcomed me there with open arms. It was great to come to a university where people knew your name, shared interest in your studies, and helped you to achieve your goals.
Despite all of the hardships that we all experienced this past year, including social and economic downturns, CEEPUS was still there to support me through the hardest period of the pandemic. I want to thank CEEPUS, the "Red de Hispanistas", Erasmus Student Network, and all my colleagues and friends from the University of Szeged and Eötvös Loránd University for helping me on this unforgettable journey in Hungary. Köszönöm szépen! Viszontlatasra!