EEA Grants Scholarship programme
There are currently no open calls in the EEA Grants Scholarship Programme.
The EEA Grants Scholarship programme operates within the framework of EEA Grants that was established in order to reduce economic and social disparities and strengthen bilateral cooperation between Norway, Iceland, Liechtenstein (donor countries) and beneficiary countries, such as Hungary.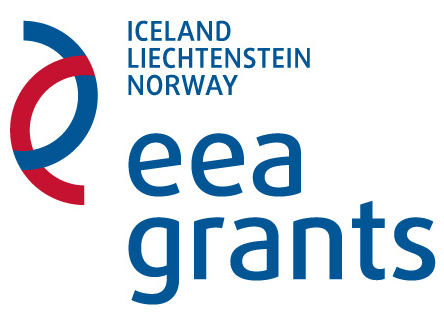 Scholarships are one of the several programme areas funded by donor countries giving the possibility to students, teachers and staff to acquire new skills and gain international experience.
It offers 4 types of possible activities:
Preparatory visits
Mobility projects in higher education
Mobility projects in education related institutions
Inter-institutional cooperation projects between higher education institutions
Applications are submitted online, deadlines are indicated in the published calls for proposals.
How to apply for student mobility
Hungarian higher education institutions have been awarded EEA Grants to establish co-operations with partner institutions in Norway, Iceland and Liechtenstein. If you are a university student in one of these countries and your institution has a partnership in Hungary, you should inquire about available scholarships at the international office.
You are eligible to apply for a scholarship if you have completed at least two semesters of your studies before starting your mobility period. Students (including PhD students) are entitled to a study period of 3 to 12 months within one academic year. Study periods should not be shorter than one semester. All courses offer recognized ECTS credits which will count towards your degree.
You may also apply for a practical placement in Hungary. The length of the placement must be between 6 weeks and 12 months within one academic year. During your practical placement mobility, you also earn ECTS points or you can be provided with a Europass Diploma Supplement to substitute ECTS credits.
Summer school participation is also allowed. You have the option of studying for 30 days in Hungary over the summer.
For Frequently Asked Questions please click here.
Financial matters
As an incoming student to Hungary, you are entitled for a one-time travel contribution of 500 EUR and a monthly grant of 400 EUR during your studies. In case you are participating in a summer school, you will receive a lump sum of 900 EUR for the whole month of your stay (including travel cost contribution).
Some universities offer various intensive preparatory courses before you travel. Such courses might also be covered by the scholarship fund.
There is no compulsory self-contribution. However, the scholarship grant may not cover all of your expenses. Any additional resources must be provided by yourself.
Please click here to learn more about living costs in Hungary.