Károli Gáspár University is a relatively young institution with a long tradition. The university was established in its present form in 1993 by the Reformed Church in Hungary; however, its history roots back to 1855 when the Reformed Theological Academy of Budapest was established. Interestingly, the university was named after Károli Gáspár who was the first to complete the Hungarian translation of the Bible in 1590.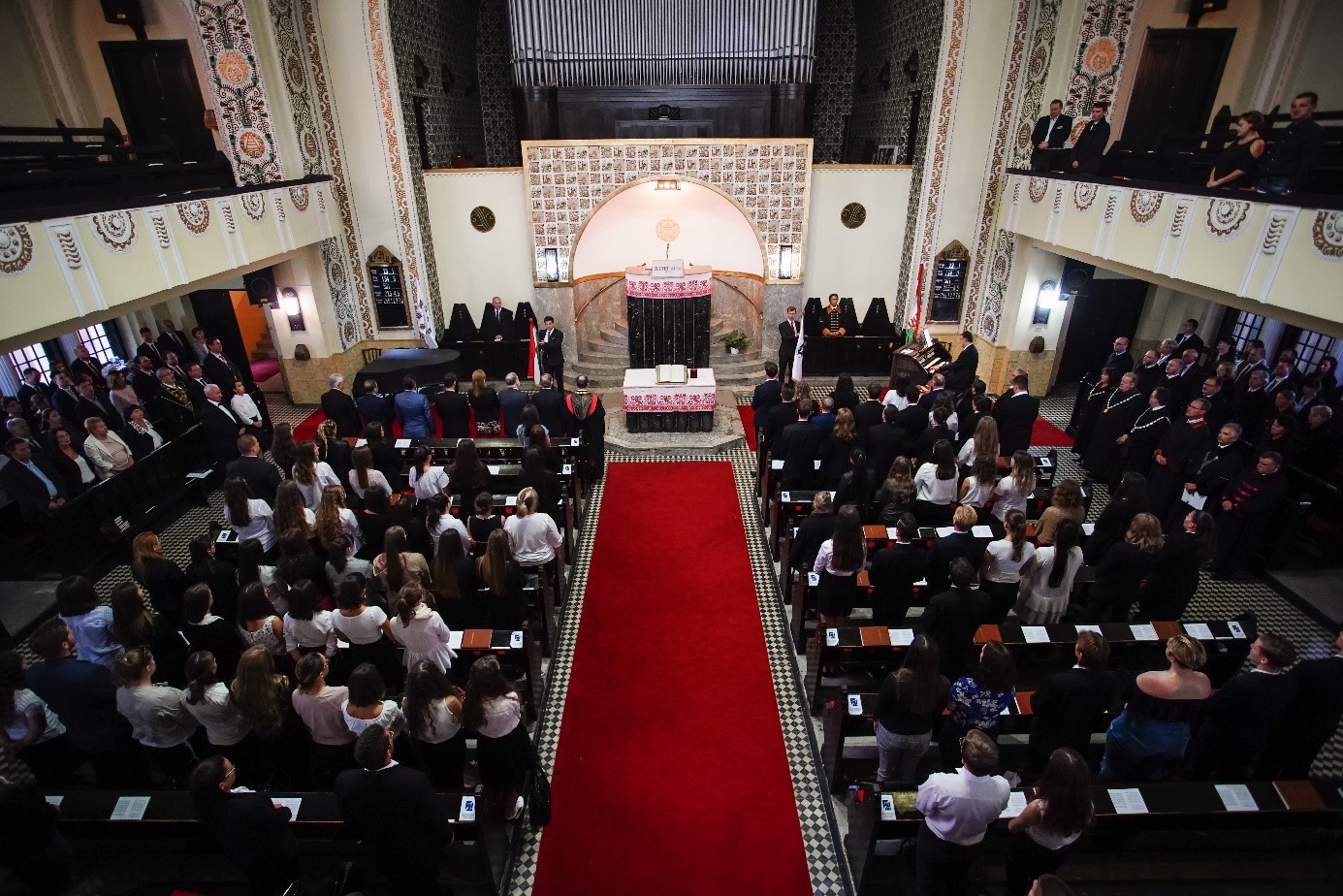 Károli Gáspár University has 5 different faculties to choose from and it has campuses in three cities: Budapest, Kecskemét and Nagykőrös. While the Kecskemét and Nagykőrös campuses are mostly focusing on Teacher Training, campuses in Budapest also provide several opportunities for students who intend to deepen their knowledge in the fields of Law, Humanities and Social Sciences, Social Studies and Health Sciences, and Theology. As most of its faculties and buildings located in Budapest, the University offers a friendly cosmopolitan hub to students from all around the world. In this article, we will mostly write about the opportunities provided by the Budapest campuses.
The university was founded on the traditions of Reformed Christian education, yet it is open to professional innovation. It has over 600 academic staff members teaching at 38 degree programmes from BA to doctoral levels. Also, doctoral students can choose from 3 Doctoral Schools in the fields of history, law and theology. Concerning study programmes in foreign languages, as an international student you can choose from 9 different study programmes such as Psychology BA, BA in English Studies and American Studies, LL.M. in European and International Business Law, PhD in Theology and many more. Check out our Study Finder HERE or find out more about the whole list on the official website of the University!
The university puts considerable emphasis on international connections, and it maintains bilateral contracts and cooperation agreements with almost 160 international partner institutions in 37 different countries. Importantly, the university's partners are mostly European higher education institutions, though they have an increasing number of partnerships with universities in Japan, Korea, Canada and the USA. Combined with their Buddy Programme that involves volunteering fellow students, their International Team ensures to support you throughout your studies at Károli. Besides, the university lays great emphasis on community-oriented education and the personal relationship between professors and students.
Besides studying, the university provides all kinds of opportunities for international students to relax and enjoy themselves. As an international student, you can join in the activities of the Student Union (EHÖK) which organizes and offers a wide range of cultural and professional programmes. Also, if you want to have other types of community experiences, there are 8 university sports teams where you can join in (such as football, basketball, handball, volleyball, or water polo teams). An English speaking chaplain as well as mental health specialists help international students to feel themselves happy and secure.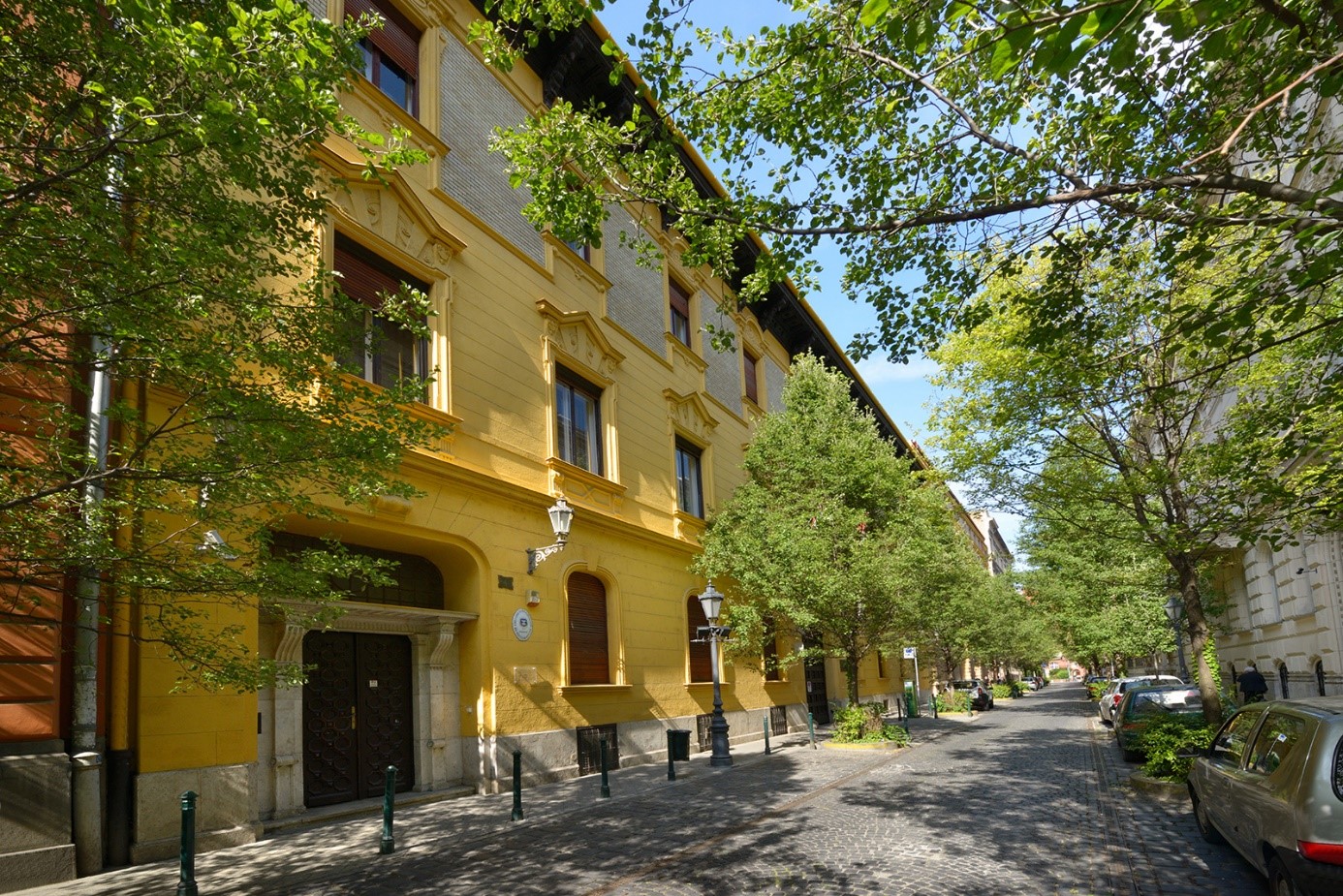 Károli Gáspár University has 5 student residence halls which can accommodate approximately 500 students. If you need a study area to prepare for your tests, you can always go to one of the university libraries and choose from more than 150 000 books available for research purposes or you can also enrol in Szabó Ervin Library, which is only a few steps from the Reviczky Building (Faculty of Humanities and Social Sciences). Also, if you have classes at the Faculty of Humanities or at the Faculty of Theology and you want to go out with your friends between two classes, you can have many options to choose from. The Hungarian National Museum is only 5 minutes away from both faculties and the museum has a beautiful park with numerous benches to sit with your friends. If you want to have lunch, you can have culinary experiences and try traditional Hungarian cuisine at Ráday utca and Kálvin tér.
Károli Gáspár University provides a great chance for international students not only in the fields of academic development but also in the fields of personal growth and building professional relations during your Hungarian studies. If you are eager to try yourself in an international environment and want to earn a European degree, Károli Gáspár University offers you great opportunities!
Are you curious about Hungarian higher education in general or about other higher education institutions in Hungary? Check out our series of articles about other institutions such as Corvinus University, the University of Szeged, the University of Pécs, the University of Debrecen or the University of Győr.
Links and sources: Károli Gáspár University, educations.com