Christmas Day
Unlike other countries around the world, the most important day of Christmas in Hungary is 24 December. It is a day full of celebrations: during the day families raise and decorate their Christmas trees, sing Christmas carols, prepare the Christmas meals and drinks, and generally in the evening they give Christmas presents to each other.
Christmas meal
The most typical Hungarian dish for Christmas is halászlé, a fish soup spiced with the famous Hungarian paprika but fish, in general, is a popular choice for the evening. The local version of stuffed cabbage or töltött káposzta in Hungarian is also a popular meal for the day while dessert is all about beigli: a pastry roll traditionally stuffed with poppy seed or walnut, but newer versions with chestnut, almonds or even pistachio are becoming more and more common.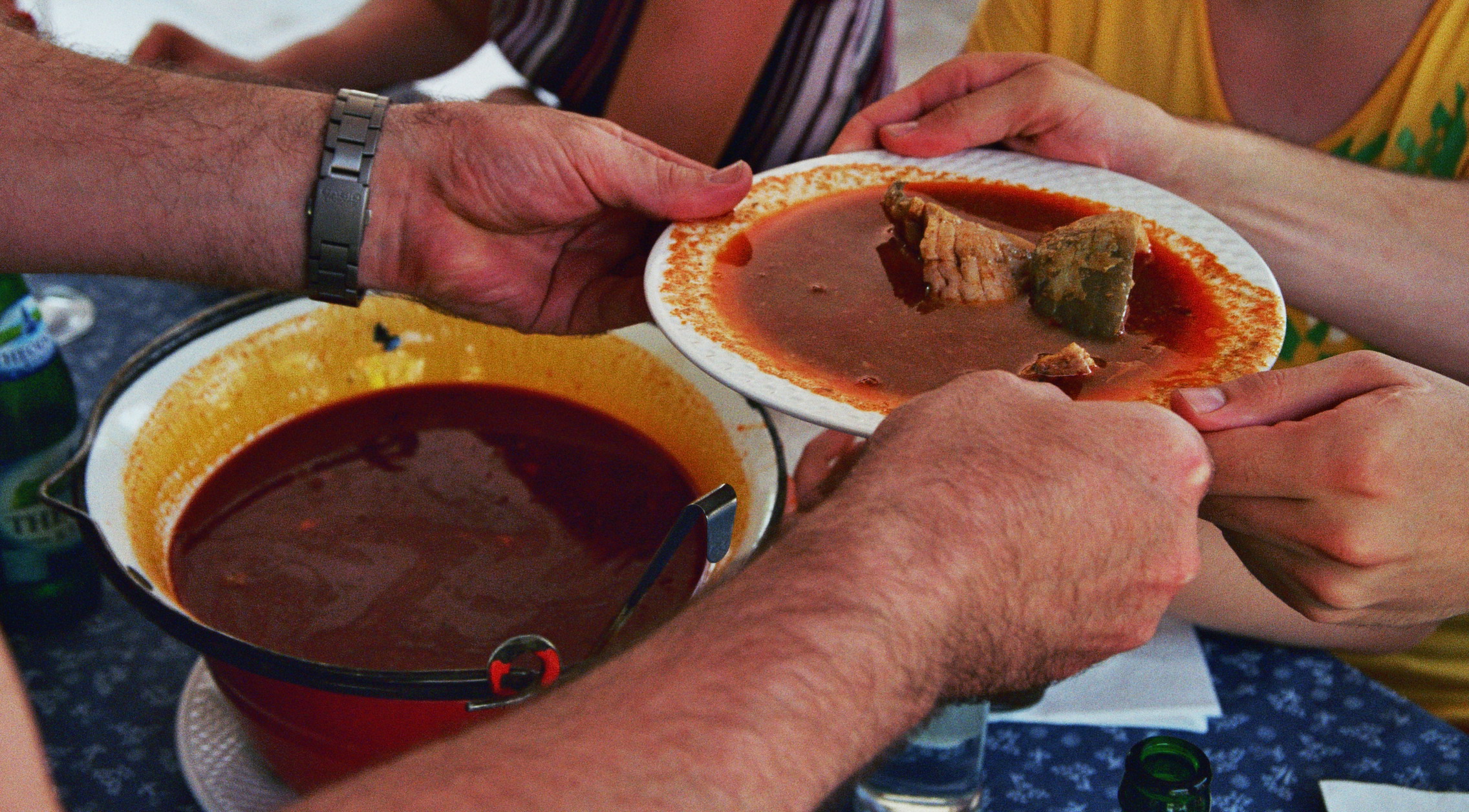 Christmas tree
For the most part, the idea of the Christmas Tree is the same in Hungary as it is in any other countries, but with one unique twist. While the Christmas markets of the country will all put up their grand, fantastically-ornate trees at the start of December, traditionally the tree isn't decorated until Christmas Eve. Traditionally, Christmas trees are decorated by the adults, while the children are playing and they can only marvel at the completed, shining tree when it's finished.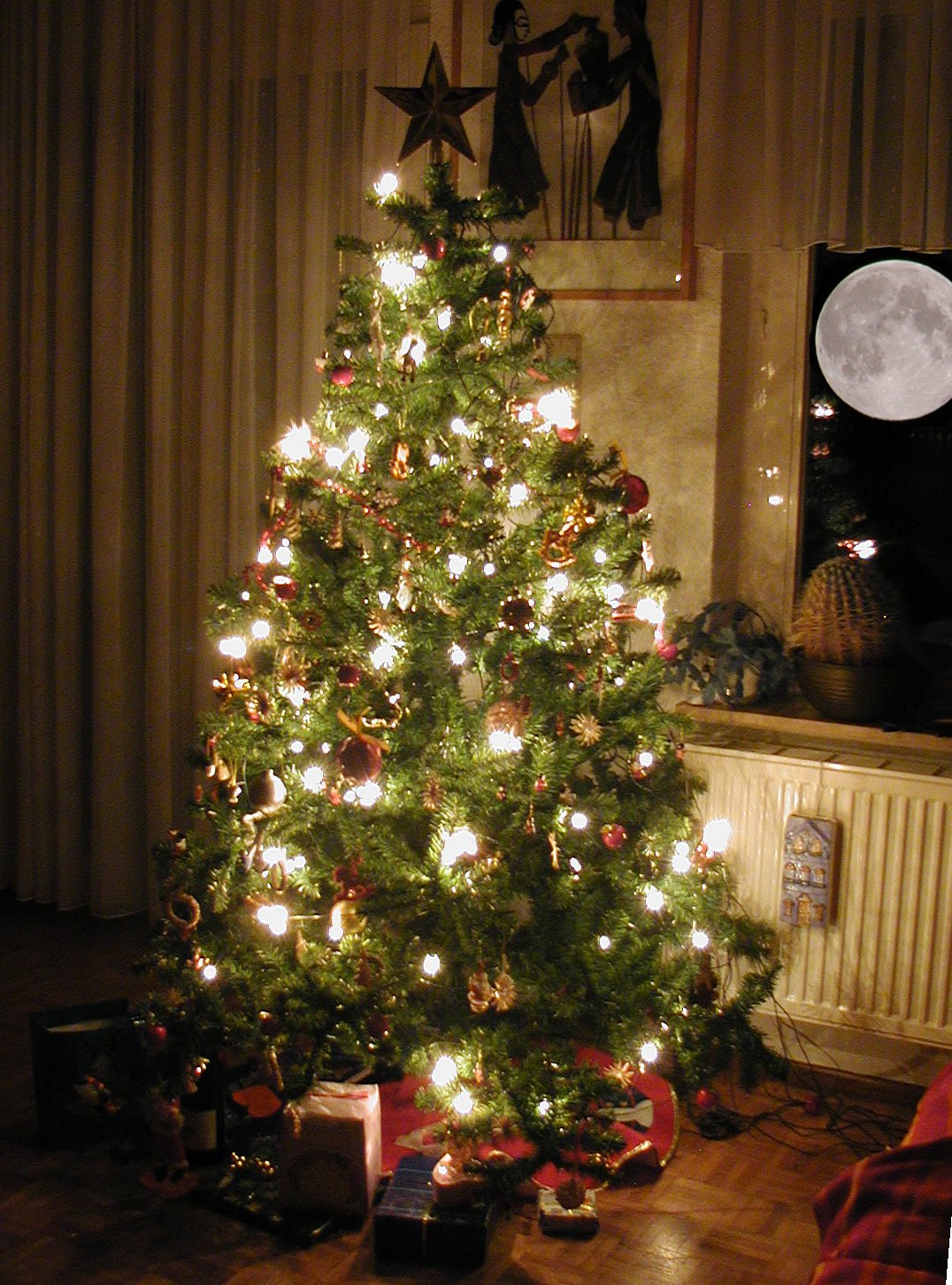 The decorations are familiar, for the most part: tinsel, fairy lights and bright, colourful baubles. But one thing that is common in most households is the szaloncukor. These typical festive chocolates, commonly filled with flavoured fondant, are pervasive throughout the Christmas period, stuck to trees, offered for free at cafés and restaurants, and even boxes of them given as gifts.
Giving presents
As mentioned before, present giving happens generally in the evening when the tree is ready. Traditionally, the wrapped presents are placed under the tree so that everyone can see them but no one knows what they contain. While for the most part, presents can be found under the tree, some special presents, especially for smaller children are hidden: either behind the tree or on a branch, basically somewhere where they can't see it at a first glance. Teasing children, that they have not found every present yet and they need to look closer, is a recurring game in Hungary.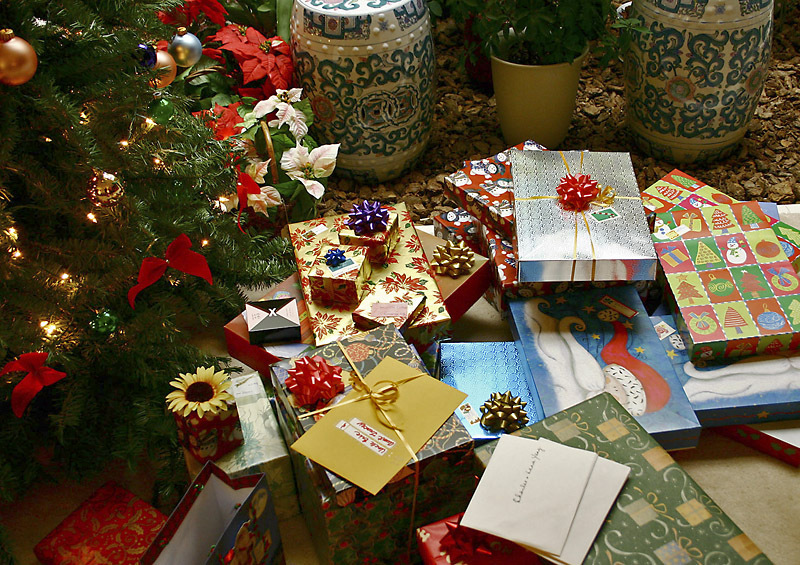 Visiting the family
While traditionally the core family, children, parents and grandparents spend the Christmas day together, visiting the extended part of the family is also an indispensable part of the holiday season. Aunts, uncles and friends with all their children generally get together on 25 and 26 December to celebrate and share the Christmas spirit.