In both Tbilisi (Georgia) and Baku (Azerbaija), the mission started with networking events. After the opening ceremonies, the team of Study in Hungary met strategical leaders of other international offices, local embassies, and the delegations of local universities. The events helped to promote Hungarian higher education in Georgia and Azerbaijan in a strategical level and to connect Hungarian universities with other higher education institutions. As an important part of the DAAD networking event in Georgia, the rector of Eötvös Loránd University, László Borhy received Honourary Doctorate because of his special contribution to the development of the relationship between higher education institutions in Hungary and Georgia.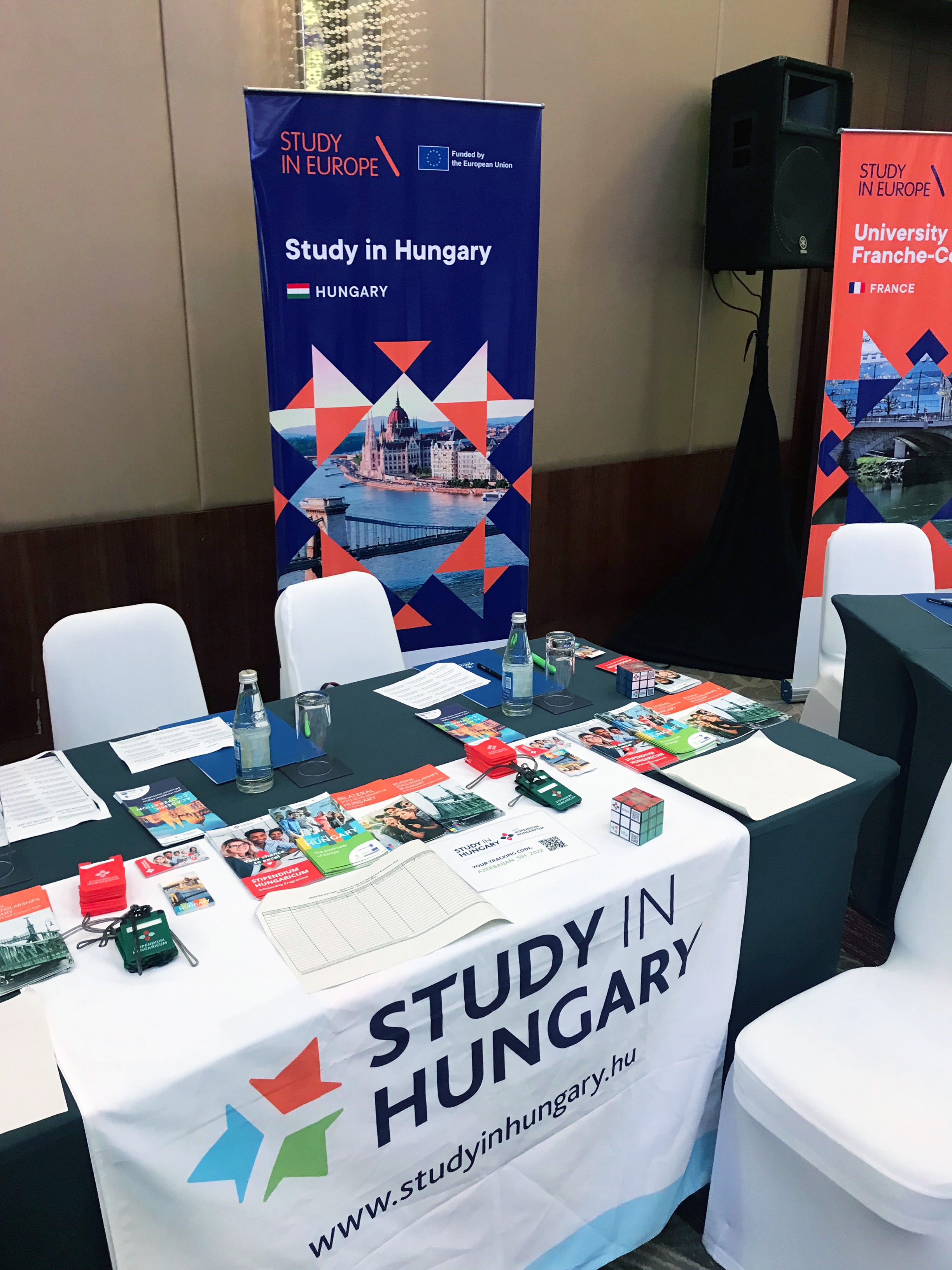 These events were followed by international educational exhibitions. At the Study in Hungary booth, pre-registered students could ask for valuable information about the Hungarian higher education system and scholarship opportunities. During the fairs, the Study in Hungary team held country presentations, where they provided information about study programmes in English and in other foreign languages offered by Hungarian universities.
At the end of the presentations, students could ask their own questions too. In both countries, Hungarian embassies and alumni joined the events. With their active participation and useful help, Study in Hungary successfully built new partnerships and provided information for visitors during the exhibition.
Altogether, more than 900 visitors attended in Georgia, while in Azerbaijan the exhibition was visited by more than 3000 people. In both countries, a great number of participants visited the Hungarian booth, and received information about the Stipendium Hungaricum Scholarship Program, which is very popular in these countries among students who wish to study in Europe.