Aidana Smagul: Why and how did you choose Hungary as your study destination?
Yedil Myrzakhanov: From an early age, I had an interest in learning foreign languages and it was my dream to study abroad. However, I need to admit, I have never thought that I will study exactly in Hungary. Arriving to Hungary has its own short story. It was the late nineties and I was an International relations student at Al-Farabi University (Almaty, Kazakhstan). In those years studying abroad was not popular among Kazakhstani people at all because it was the first decade after independence and country was still facing an economic crisis. Nevertheless, I was optimistic and kept looking for study opportunities abroad. Soon I was rewarded for my persistence and encountered an exchange programme to study in Hungary. This was a joint scholarship programme between two countries offered for 10 students. I applied immediately and submitted all the required documents.
The application process proceeded as planned and I got the confirmation very fast. I was lucky to apply exactly that year without postponing because shortly after this programme had been closed and renewed only in 2013. I first arrived at Hungary in 1999: this was my first foreign country and my first experience of studying and living abroad.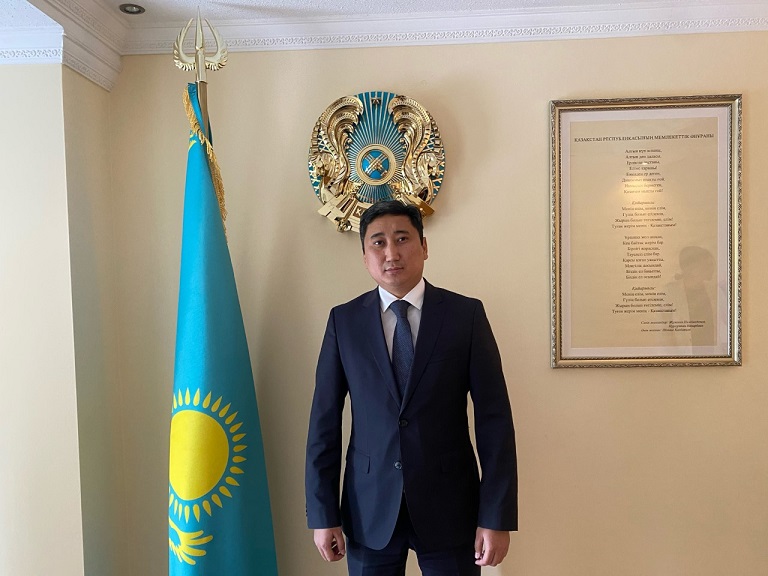 Aidana Smagul: Which university and major did you study in Hungary?
Yedil Myrzakhanov: I studied at the Budapest Business School University (BBS) between 2000 and 2005. My major was International Economic Relations. Before starting the undergraduate programme, I was enrolled in a preparatory language course to learn Hungarian for one year.
Aidana Smagul: Was it difficult to learn Hungarian?
Yedil Myrzakhanov: Yes, indeed. Especially in the beginning. As a matter of fact, Hungarian language seems very demanding at the starting point, but if you do not stop and continue learning, it is rewarding. I am telling this from my own experience: after that threshold, language learning becomes very easy. My native language, Kazakh, helped me to learn Hungarian as well: the two languages have similarities in grammar, language structure and some vocabulary. This was a great help to understand the logic of the Hungarian language.
Aidana Smagul: Looking back, do you remember any difference between studies in Hungarian and Kazakh universities?
Yedil Myrzakhanov: The difference that I realized is that Hungarian institution paid a lot of attention on practice, while in Kazakhstan the education was mostly theory-based. Another difference is that there were less classes but all of them closely related to the specialization. Very specific and very useful for the profession, very practical which you will, for sure, use in your job.
Aidana Smagul: What was your first impression about Hungary when you arrived? Has it changed afterwards?
Yedil Myrzakhanov: As I mentioned before, I arrived to Budapest in the late nineties. In those times the city was totally different: communist architecture and soviet cars like in Kazakhstan. I have to acknowledge, I did not like it in the very beginning. I even was a bit disappointed because I was expecting an uncommon and unusual setting around me.I think I just had mismatched expectations.
However, later on I started to notice the differences as well. The city has changed and the lifestyle too. During my seven years in Budapest, the city became a second home for me. I have a lot of friends there and a lot of memories, therefore Budapest is very warm and distinct for me.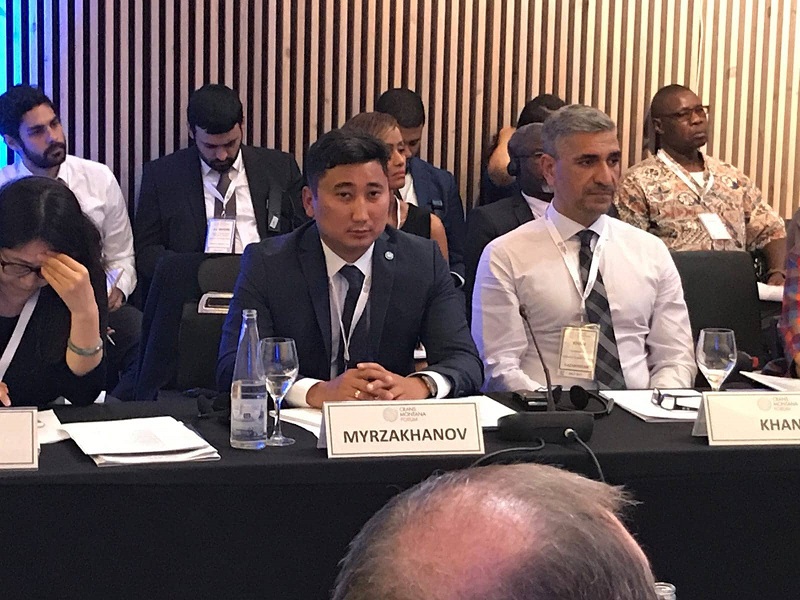 Aidana Smagul: How did your career start? Did you ever think that you will be back in Hungary after graduation?
Yedil Myrzakhanov: After graduation from BBS, I returned to Kazakhstan. I wanted to work in the Ministry of Foreign Affairs. I had to take part in a competition to join the ministry as an employee. I applied but in the first year I didn't succeed. I did not give up, however, and reapplied the next year and got the job. During my work there, I wished I had the chance to work in Hungary: I tried to come back because I knew the language; I wanted to use this skill, to be useful for my country in developing good relations between the two countries. Then finally there was an opening in Hungary and I had the chance to come back in 2019.
I did not forget Hungarian because while being far from there, I was still reading books and following the news in Hungarian. Nevertheless, after coming back it took several months to acquire the necessary language skills.
Aidana Smagul: As the Consul, how do you see your main role? Could you describe your responsibilities in a few words?
Yedil Myrzakhanov: My main role is to help Kazakhstani citizens studying, working or living in Hungary. I try to find solutions to their problems and answer their inquiries. Each year 250 students arrive from Kazakhstan and on a daily basis I deal with their requests.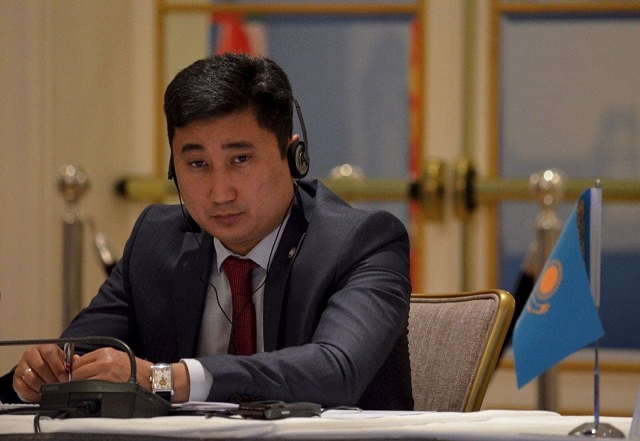 Aidana Smagul: Do you keep contact with your university as an alumnus?
Yedil Myrzakhanov: Yes, I do keep in touch with my classmates. When I arrived in 2019, the first thing I did was visiting my university. Because of the pandemic situation the university building was closed, but regardless I took a photo in front of it. It refreshed my so many, valuable memories. I contacted my groupmates, friends form university and I even met some of them. I am still in very close relations with them.
Aidana Smagul: What are your suggestions for the fresh graduate students who want a similar carrier to yours?
Yedil Myrzakhanov: First thing is to never give up: remain motivated, set a goal and try to achieve your aims. Never stop and only move forward. Life can have different situations: it is not always as we want it, but it should not disappoint or break us. There are so many opportunities to study, to finding a dream job, to starting a business – you should use them all.
Aidana Smagul: What do you think, what is Hungary's most valuable appeal when it comes to education?
Yedil Myrzakhanov: For Kazakhstani students the Stipendium Hungaricum scholarship is the best appeal: it grants exemption from the tuition fee, and you receive free medical insurance. Of course, the students are attracted by the quality of education in Hungary and by the fact that the diplomas are recognized in many countries of the world.