The event was opened with the welcoming words of Miklós Lengyel, Deputy State Secretary of the Ministry of Foreign Affairs and Trade. He greeted the graduates and wished them success and joy in their future careers. Following his speech, Csilla Szabó, Director of the Communication Department at Tempus Public Foundation expressed the importance of networking and staying connected. Then, Gerel Ganbold, former Stipendium Hungaricum scholarship holder from Semmelweis Medical University greeted the graduates. In a very personal farewell speech, she shared the story of her journey in Hungary, and how she found her professional and personal path through her study experience with the help of the Stipendium Hungaricum Scholarship Programme.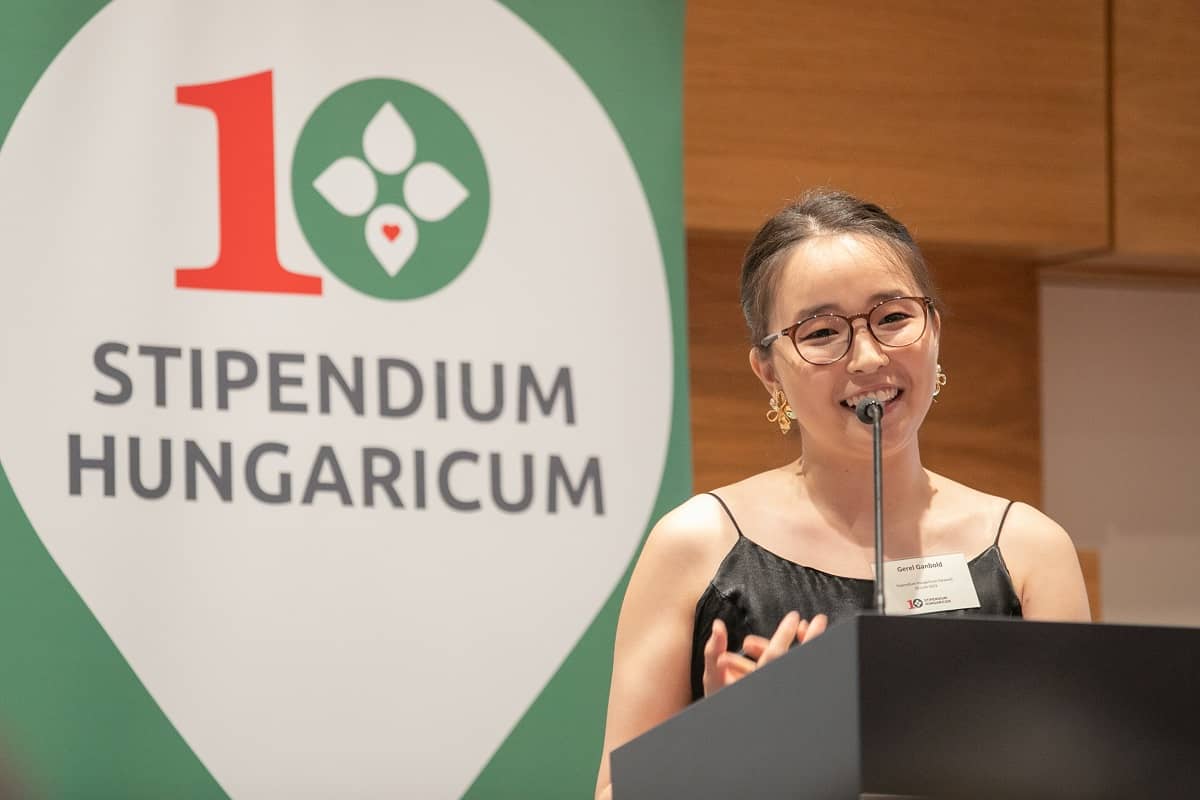 After the welcome speeches, graduates could choose to participate in three workshops. In the first one, attendees could learn more about the Alumni Network Hungary and the benefits of membership. Here, our alumni volunteers introduced their work for the Network and the country-specific or profession-based chapters they coordinate. At the other workshop, the Hungarian Diplomatic Academy held a demo of their training, which they regularly provide for the members of the Alumni Network Hungary. On this occasion, participants could enhance their negotiating skills and learn more about international protocol. As a third option, guests could also join a fun quiz, where they could test their knowledge of the Hungarian language and culture.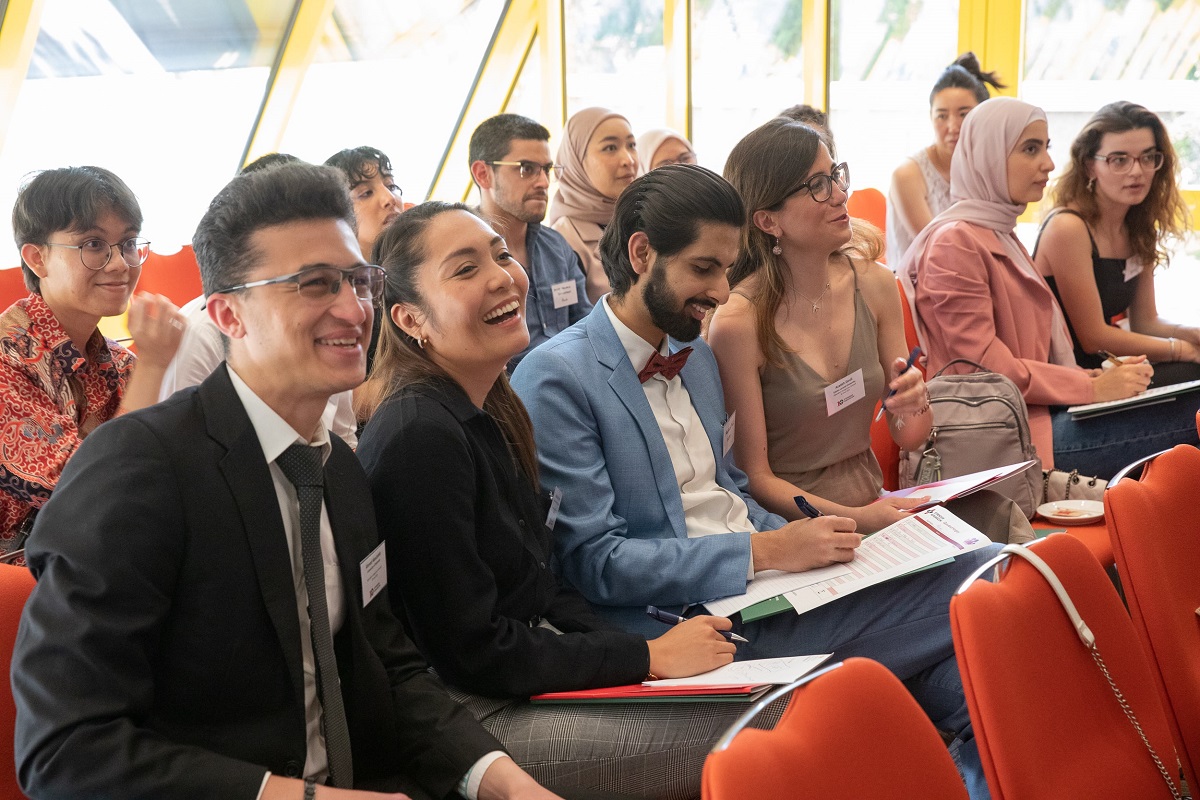 After the workshops, all participants were invited for a standing reception where they could learn each other a bit more, create connections and build their professional networks. It was a truly great and cheerful celebration, which marks an important milestone for our graduates in their professional and personal journey.
You can browse through the gallery of the event HERE.
And lastly, dear graduates read the greetings and tips of our alumni volunteers! Stay in touch and build your professional network, join the Alumni Network Hungary!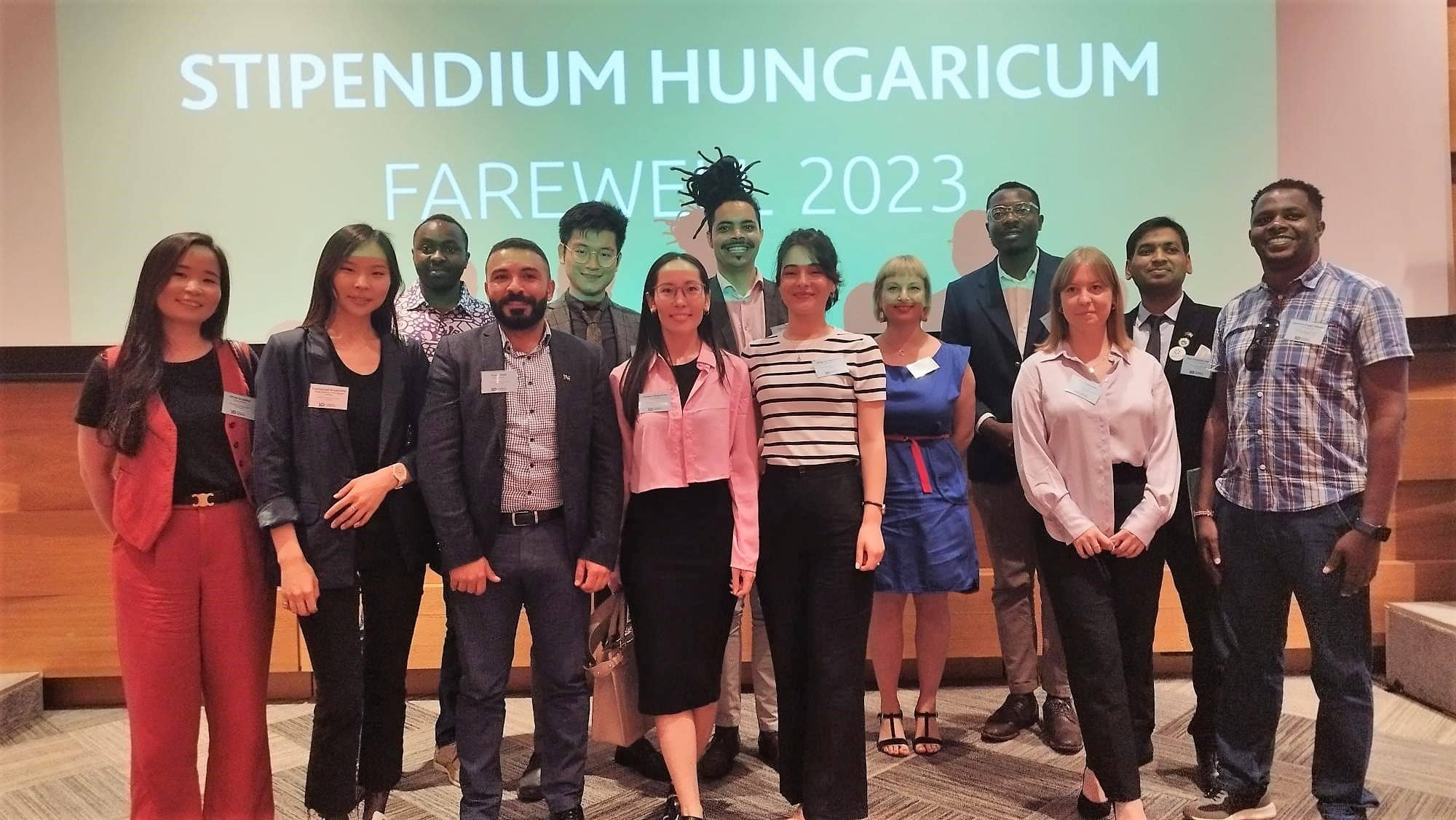 Lawrence Ndegwa – Kenyan alumni chapter
"First, I would like to congratulate the 2023 graduates once again for the well-deserved achievement. The farewell event was special to me as much as it was to them since it brought forth a great networking opportunity on an international scope. (…) We look forward to keeping connected and networking, to keep sharing opportunities, to keep challenging our limits and to keep engaging the huge pool of alumni members we signed in our different chapters."
Mirgunay Bayramova – Azerbaijan Hungary Alumni Union
As I gazed into the sea of faces, representing countless nations and cultures, I saw the embodiment of the Stipendium Hungaricum Programme's vision: to foster understanding, create bridges between nations, and empower future leaders.(…) Let us carry forward the spirit of the Stipendium Hungaricum Program, fostering understanding, embracing diversity, and striving to make a positive impact in our respective fields."
Husam Rajab – Palestine alumni chapter
"My advice (…) to the new alumni members would be to embrace opportunities for continuous learning, to network and build connections within their respective industries, and to remain open-minded and adaptable to the ever-changing professional landscape."
Ayaz Shaikh – Indian alumni chapter
"It was truly an amazing experience to share about the journey of being an alumni volunteer till today! I was so excited to share all the experiences we had during different alumni meets here. All students were so excited to listen to us and everyone among us shared their own experiences and their respective working groups. We motivated them and encouraged them to join Alumni Network Hungary and build a community of like-minded people."