Balaton
Balaton is both the largest freshwater in Hungary and the biggest lake in Central Europe with its 600 square kilometres. Because of its huge area, it is also referred to as the "Hungarian Sea". The lake became a popular tourist destination in the 1960s and 1970s because of its stunning beaches and excellent vibes with picturesque landscapes. During your stay you can choose from different places to stay in such as hotels, resorts, even campings or apartments. If you go down to the beach, you can try sailing, windsurfing, fishing or just chill and sunbath while reading your favourite book. As a one-day trip, you can visit famous cities around the lake like Tihany, Siófok, or Zamárdi where one of the most popular music festivals is organised every summer, called Balaton Sound. Additionally, you can also visit famous vineyards in the region such as Badacsony or Balatonfüred which are famous for the Olaszrizling wine.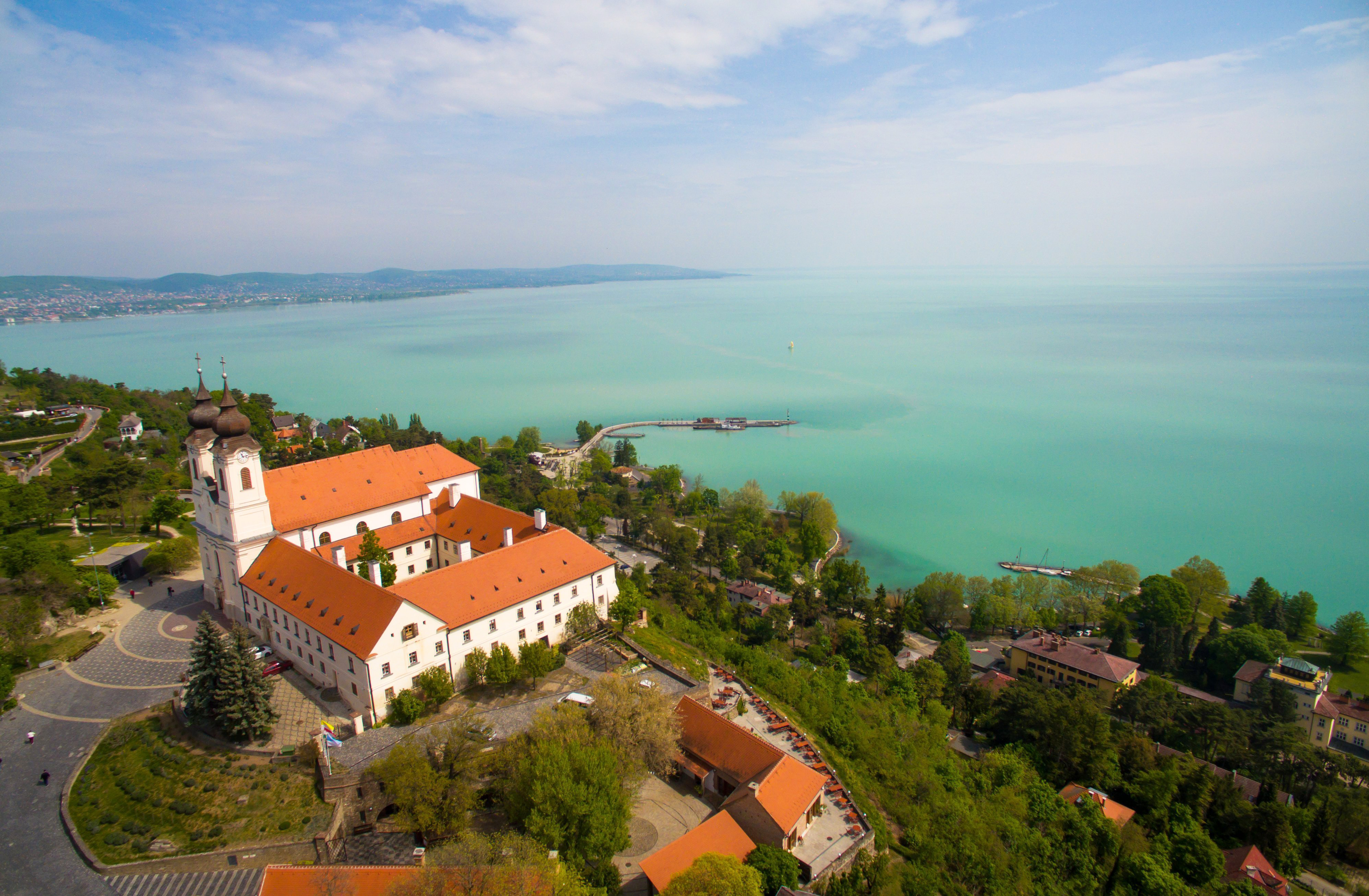 Hévíz
This lake is the second largest thermal lake in the world and because of its healing properties it functions as a spa and wellness destination for Hungarian and international guests. The water is rich in such minerals as sulphur, carbonic acid, calcium, and magnesium so it is suitable for bathing and medical purposes as well. The most interesting about the lake is that under the surface there can be found a spring cave at the depth of 38,5 m where most of the water completely changes in every 72 hours. Around the lake there are such natural attractions as the Keszthely Hills - which is excellent for hiking – and Lake Balaton which is also relatively close.
Fertő
Lake Fertő is one of the largest salt lakes in Europe with a surface of about 315 square metres and with the depth of only 1 meter, which makes it relatively shallow compared to Lake Balaton or other lakes in Hungary. Fertő-tó is not only on the border of two countries – Hungary and Austria – but also on the border of two geological regions: the Little Hungarian Plain and the Sopron Mountains. Since 2001, the lake and its region are part of the UNESCO World Heritage sites and it became a Hungaricum since 2013. If you visit this region, it is worth trying outdoor activities such as birdwatching, cycling, sailing, fishing.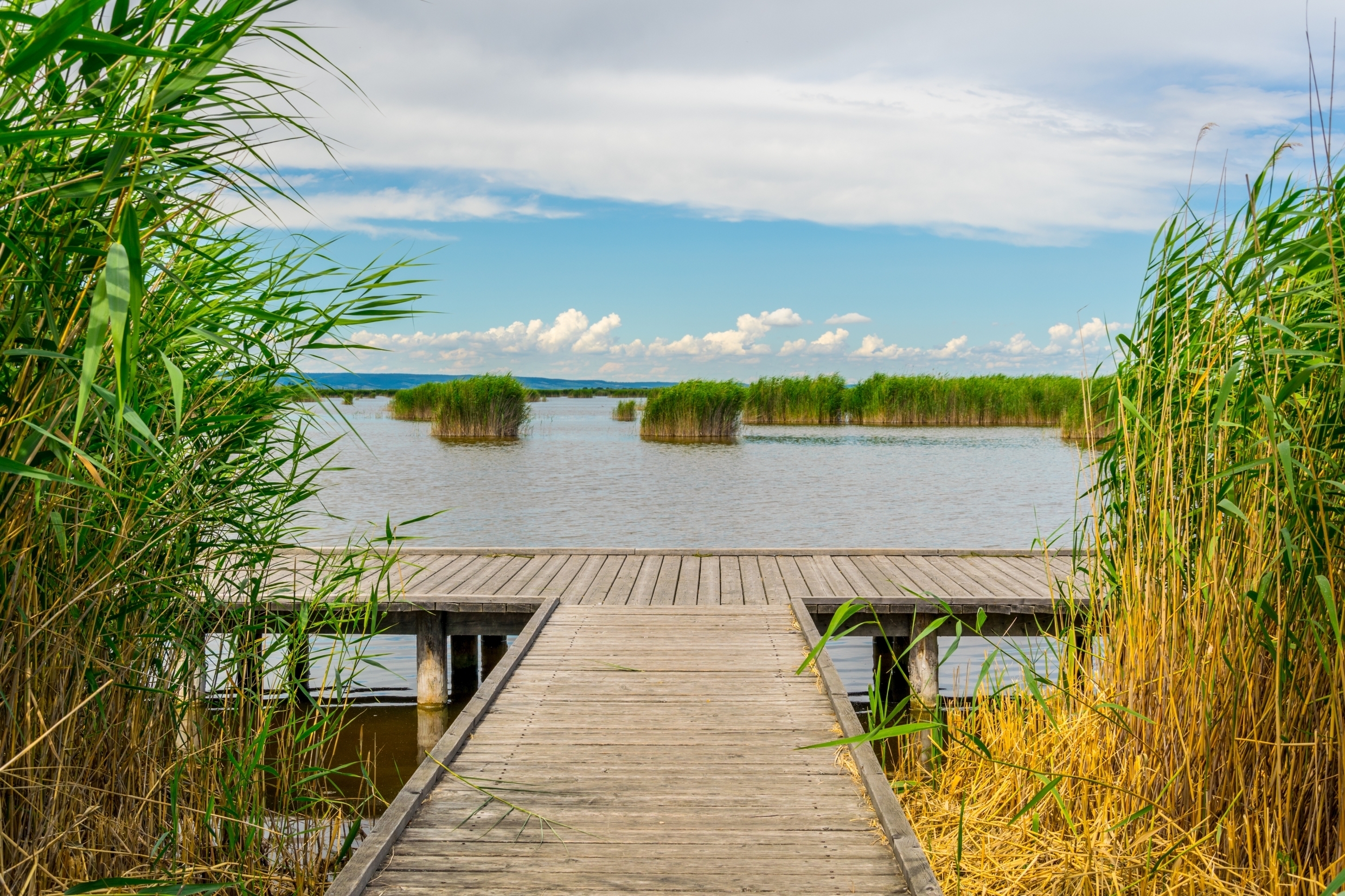 Tisza
Lake Tisza is one of the largest artificial lakes in Hungary, created in 1973 as part of a water management project and functions as a reservoir to mitigate the risk of flooding in the nearby areas. The lake is full of water passages, streams, rivers, wide blue water areas and flood basin forests. As a result, the lake provides great opportunities to try canoeing because of its zigzagging channels. Concerning flora and fauna, the area is also the home of several special plants – such as colourful wetland flowers and water lilies – while it is also the habitat of endangered species – as birds and fishes. Importantly, one part of the lake belongs to Hortobágy National Park and serves as a nature conservation area. Lake Tisza is the perfect place for you if you like nature and would like to spend less money than at Lake Balaton.
Velence
Lake Velence is at the foot of the Velence Mountains in Fejér county, located between Budapest and Székesfehérvár. The water is really shallow with its 1,5 metres depth and its warm waters reaching 26 – 28 degrees Celsius during the summer. During your stay, you can try such outdoor activities as swimming, sun-bathing, or you can do water sports like sailing, windsurfing, or kayaking. Importantly, boats and SUP boards are also available for rental so you can observe the wildlife of the reed beds from a short distance. Around the lake, you can visit the nearby spectacles such as the movable stones of Pákozd, the Cziráky Castle or Agárd, the birthplace of Géza Gárdonyi - writer of Egri csillagok.
All in all, if you want to cool yourself during the hot summer days, you can have several options concerning lakes and bathing places. Take some time to yourself and your friends and let's search for your swimming suit and beach umbrellas! Enjoy your summer and relax on the beaches of Hungarian lakes.
Links and sources: