Hungarian cuisine
To fulfil the living-abroad experience you must give it a go and try the very delicious and diverse Hungarian cuisine.
Hungarian cooking is actually quite difficult to define. It tends to use paprika, black pepper, several different spices and often onion. Traditional Hungarian dishes are primarily based on meats, seasonal vegetables, fresh bread, dairy products, cheeses and fruits.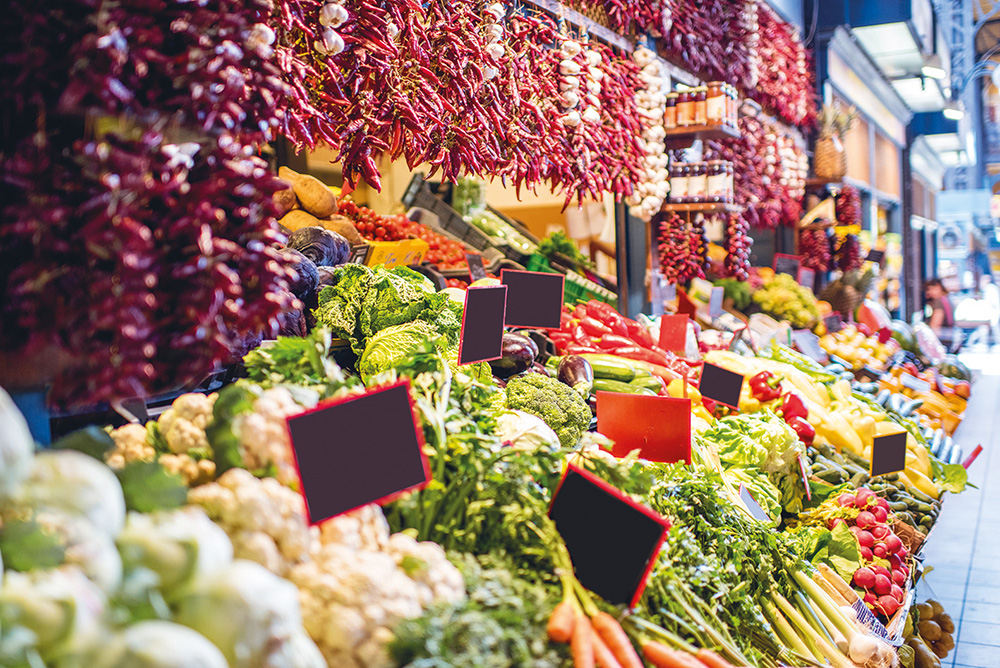 In Hungary, a typical breakfast may consist of fresh bread, cold sausage type minced meat products (such as kolbász or szalámi), some vegetables or jam. Lunch is the main meal of the day, usually consisting of three courses: soup is followed by a main dish and a dessert.
We are quite sure that you have already heard of the famous Hungarian gulyás soup. The soup was accredited as a hungaricum in 2017 although it has been well-known for a long time by many international people coming to the country. It is made from vegetables and beef but also can be made in a vegetarian version. Another typical national food is fisherman's soup called "halászlé", a soup of paprika-spiced broth and thick cuts of river fish. Since Hungary has the river Tisza, the river Danube and several lakes, it is easy to get fresh, tasty fish. For hot summer days, light fruit soups are also great.
We couldn't make this list without mentioning "lángos" which is a platesized sheet of fried dough that is usually smothered with sour cream and cheese, the popular stuffed cabbage called "töltött káposzta", which is large leaves of cabbage, stuffed with meat and rice, cooked and then smothered with sour cream (yes, we love sour cream) or the well-known "lecsó", the paprika vegetable stew of onions, tomatoes and peppers with variations including sausage and egg.
If you prefer sweet foods, try the Hungarian Dobos cake, a chocolate butter-cream-layered sponge cake, topped with crystallised caramel and covered on the edges with nuts, or the incredibly popular Túró Rudi, a dark chocolate bar filled with sweetened cottage cheese, available in different flavours or with jam fillings as well. Desserts often contain different fruits or jams since Hungary has internationally famous vineyards and orchards full of apples, pears, plums and other fruits.
If you feel like having a drink after a good meal, taste one of the fine Hungarian wines. Hungary has 22 wine regions, the most well-known among foreigners are the Tokaj, Villány, Balaton Highland and Eger regions, but it is also worth visiting other regions for their special local wines. If you like shots, you should not miss the famous Unicum and pálinka, either.
Typical dishes you should try while in Hungary:
gulyásleves (goulash soup), húsleves (meat soup), halászlé (fish soup), hideg meggyleves (cold sour cherry soup), Jókai bableves (bean soup Jókai style), Hortobágyi palacsinta (pancake filled with meat), túrós csusza (pasta with cottage cheese), töltött káposzta (stuffed cabbage), pörkölt (stew made of different kinds of meat), lecsó (stewed onions, tomatoes and peppers), paprikás krumpli (potatoes with paprika), mákos guba (dumplings with poppy seed), szilvás gombóc (dumplings filled with plum), Dobos torta (chocolate cake with a special caramel top on it), rétes (strudel), szaloncukor (special Christmas sweet), bejgli (Christmas cake filled a with walnut or poppy seed filling), túró rudi (sweet curd bar coated with chocolate), lángos (Hungarian fried bread), pogácsa (small savoury biscuits) and the list is endless in fact.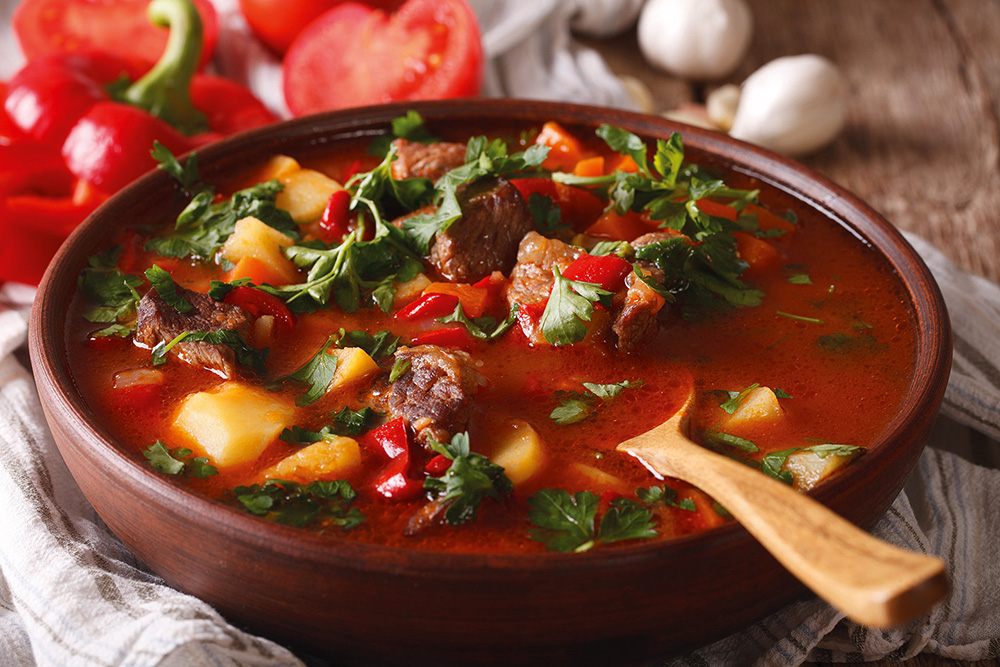 If you want to try out some Hungarian recipes, visit the following websites:
https://hu.pinterest.com/explore/hungarian-recipes/
http://visitbudapest.travel/articles/category/hungarian-recipes/