CEEPUS
Central European Exchange Program for University Studies
CEEPUS Programme aims at promoting teacher and student mobility. Students can spend a study period abroad and teachers can undertake a teaching period at a partner university. These opportunities are designed to strengthen professional and personal relationships among Central
European scholars. In Hungary the programme is managed by Tempus Public Foundation.
Member countries: Albania, Austria, Bulgaria, Bosnia and Herzegovina, Croatia, Czech Republic, Hungary, Macedonia, Moldova, Montenegro, Poland, Romania, Serbia, Slovenia, Slovakia and Kosovo.
Funding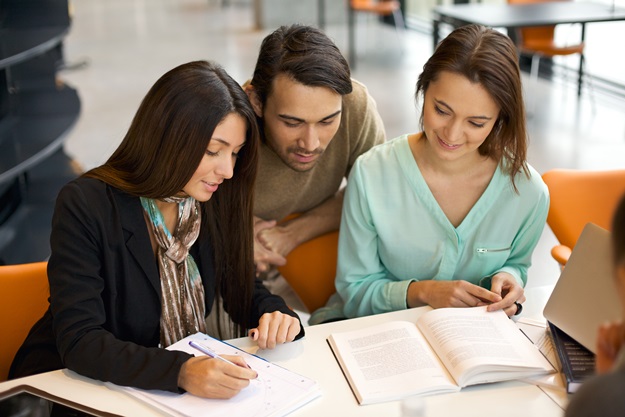 The funding of the programme is provided by the CEEPUS partner countries. Students receive their CEEPUS grant from the host country; therefore, the amount is tailored to local living standards. In general, the financial support includes a monthly grant and in some CEEPUS countries accommodation and social security provision. In addition, CEEPUS students are exempt from tuition fees. Travel costs, however, are not covered.
Networks
Mobility takes place in the framework of networks. At least three partner universities/faculties/institutes are eligible to set up a network, out of which a minimum two must be from different CEEPUS countries. The network, as a project consortium, applies for funds designed to cover the studies and teaching activities of students, graduates and university teachers, respectively.
You are eligible for a network mobility if you
are a full-time student or a full-time teacher/professor at a higher education institution in your country
have completed at least two semesters of your studies
are a citizen of a CEEPUS country or a citizen of a non-CEEPUS country but you are a full-time student in a CEEPUS country with an Equal Status document
have the support of the network coordinator at your institution. (Note: The home institution has the right to stipulate any further requirements for selecting the students to study at a partner institution.)
Before you hand in a grant application, please
find an appropriate CEEPUS network at the home university
check out the application procedures and requirements.
Application deadlines for network mobility:
For the autumn semester: 15 June
For the spring semester: 31 October
Freemover mobility
If you study at a university that does not participate in a CEEPUS network, you may join the programme as a freemover. In addition to the application form, the following documents are required of freemovers (both documents are downloadable directly from the central CEEPUS website at www.ceepus.info):
Freemover Letter of Acceptance from the host institution
Freemover Letter of Recommendation from the home institution signed by two teachers
Before you submit a freemover application, please
check out whether your home institution and/or national office supports freemovers;
find an institution at which you wish to study;
get the required documents signed by the home and host units from the respective universities you are attending / you wish to attend.
Application deadlines for freemovers (only for the spring semester): 30 November
Other basic conditions for CEEPUS grants:
applicants may not receive a grant to study in their home country
the duration of the study period is between 3 and 10 months for undergraduates
PhD students or students working on their theses may apply for a period of one or two months
the study period may be extended once but may not exceed a total of 10 months
all CEEPUS applications are to be submitted on-line via www.ceepus.info.