Stipendium Hungaricum
The Stipendium Hungaricum Programme started in 2013 as a part of the Hungarian Government's "Global Opening Policy". As a result now 51 partners from all over the world are able to send their students to Hungarian higher education institutions.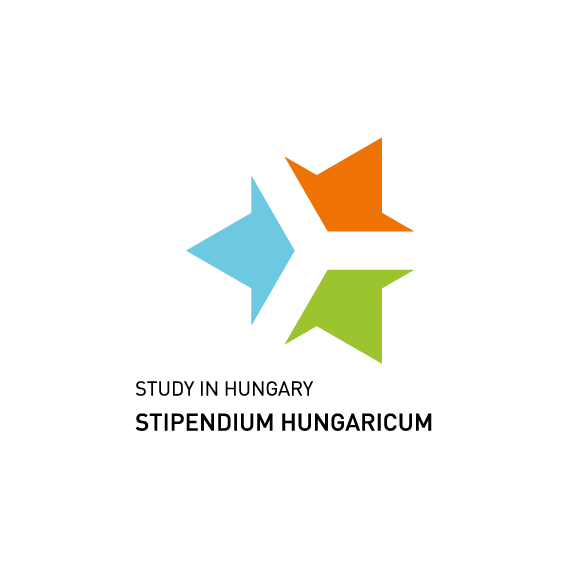 The Programme is based on effective bilateral educational cooperation agreements between the Ministry of Human Capacities of Hungary and the partner's Ministry responsible for higher education. Applications are considered eligible if the applicant is nominated by the responsible authorities of the sending partner. The Stipendium Hungaricum Programme is managed by Tempus Public Foundation.
Thousands of students apply for higher educational studies in Hungary each year. In the academic year 2016/2017 approximately 3000 students can begin their studies in Hungary within the framework of the Stipendium Hungaricum Programme.
Study fields supported by the Stipendium Hungaricum Programme:
Agriculture, Natural Resources
Arts (visual and performing)
Business, Management and Public Administration
Medicine and Health Sciences
Humanities, Education, Behavioural Sciences
IT, Computer Sciences, Mathematics
Law, Social Sciences
Natural Sciences
Technology, Engineering, Architecture
Tourism, Recreation
Full time studies:
BA/BSc (undergraduate, 3-3.5 years)
MA/MSc (graduate, 1--2 years)
PhD studies (doctoral, 3 years)
One-tier programme (5 years)
Part-time studies
Non degree programmes (professional and language preparatory courses, specialisation courses)
How the SH programme contributes to your professional development?
no tuition fee
monthly stipend:

for Bachelor or Master: EUR 130
for Doctoral: EUR 325

free dormitory places or contribution to private accommodation: EUR 100
medical insurance
Some of the expanding network of sending partners:
Algeria, Angola, Argentina, Azerbaijan, Belarus, Bosnia and Herzegovina, Cambodia, China, Colombia, Ecuador, Egypt, Ethiopia, Georgia, India, Iraq, Japan, Jordan, Kazakhstan, Kenya, Korea, Kurdistan Regional Government/ Iraq, Laos, Lebanon, Macedonia, Mexico, Moldova, Mongolia, Morocco, Myanmar, Namibia, Nigeria, Palestine, Philippines, Russia, Serbia, Tunisia, Turkey, Turkmenistan, Uruguay, Vietnam, Yemen
Hungary's network of the Stipendium Hungaricum Programme's sending partners is expanding every year. Please keep yourself updated about the newly joined partners on the programme's website: www.stipendiumhungaricum.hu.
Contacts:
The official website of the Stipendium Hungaricum Programme: www.stipendiumhungaricum.hu
Official multilingual portal about available Hungarian scholarships, study programmes, description of the Hungarian higher education system and practical information about living in Hungary: www.studyinhungary.hu
Official Study in Hungary Facebook page: www.facebook.com/studyinhungaryofficial
Click for Arabic: Click for Chinese: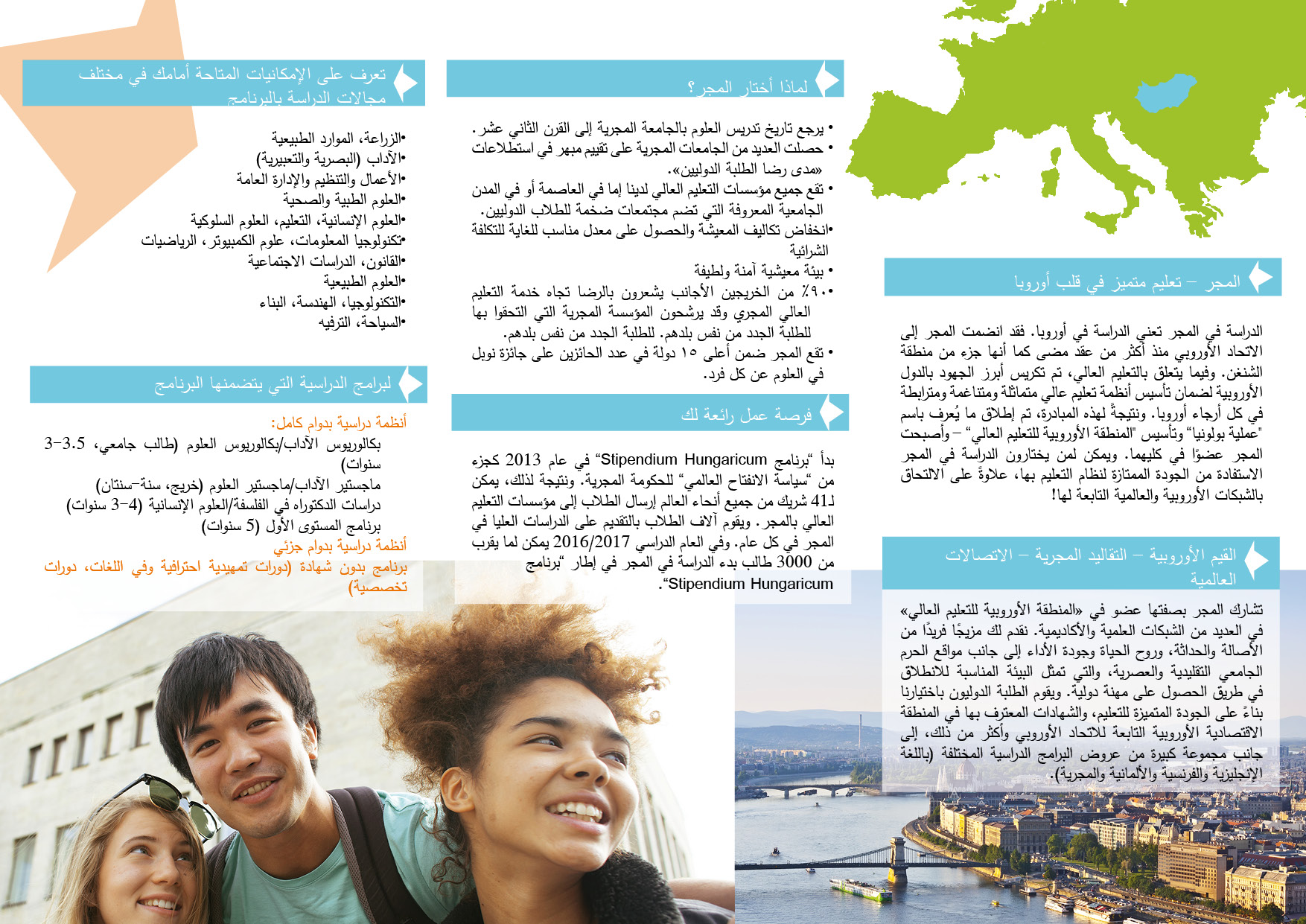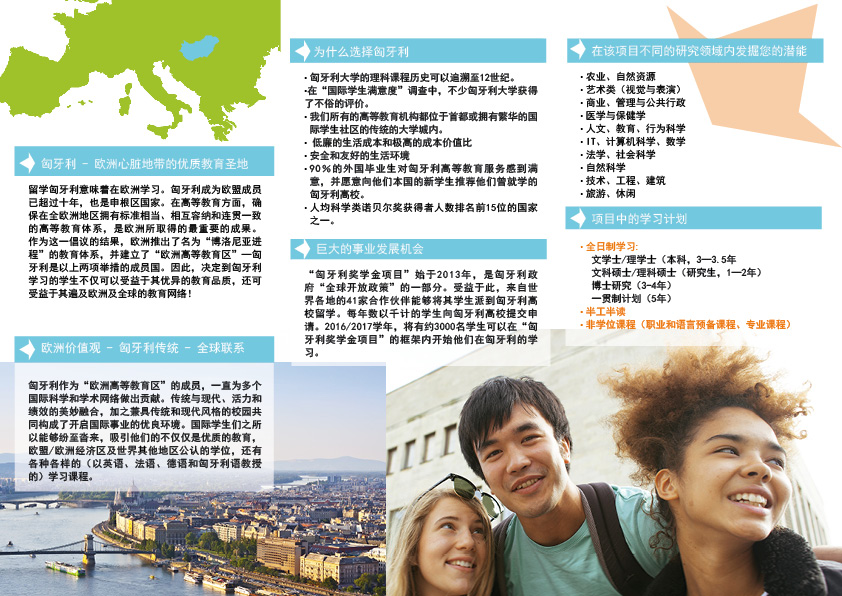 Click for English: Click for French: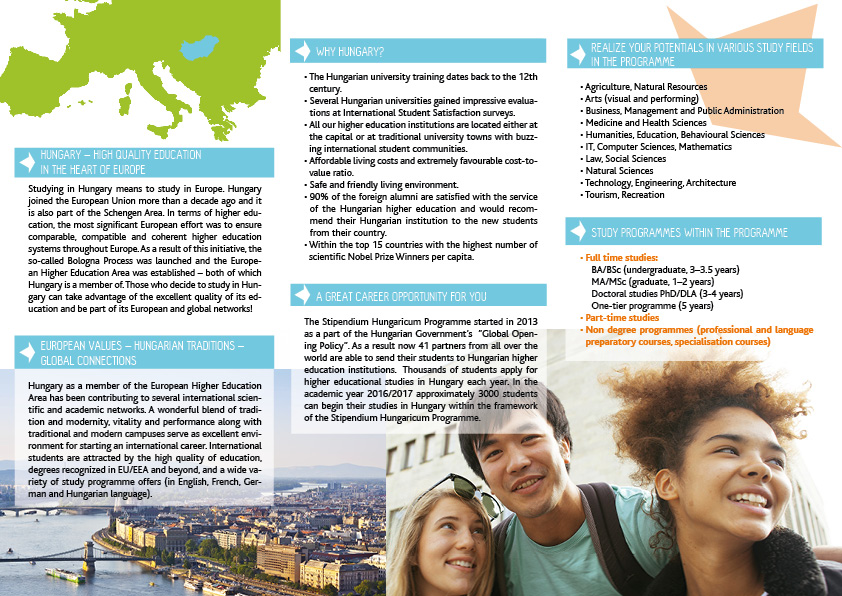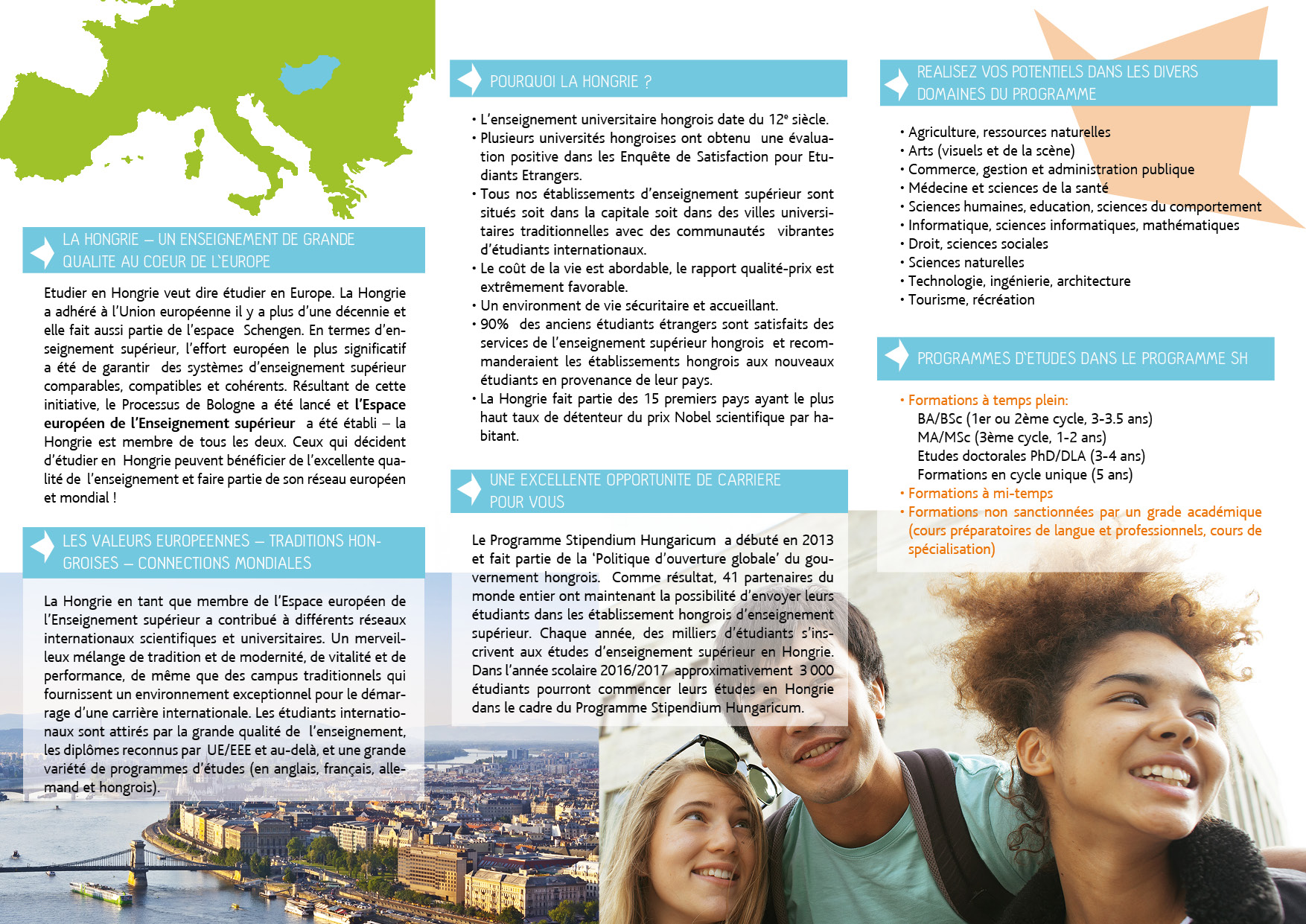 Click for Russian: Click for Spanish: