Tell us a bit about yourself: who are you; where are you from?
I am Miranda Imeri, I came from Kosovo. I am the author of the book ''Himni i së bukurës'' (The Anthem of Beauty). I am the founder of the organization ''Kosovo Wildlife'' for wild animals and environmental protection and management.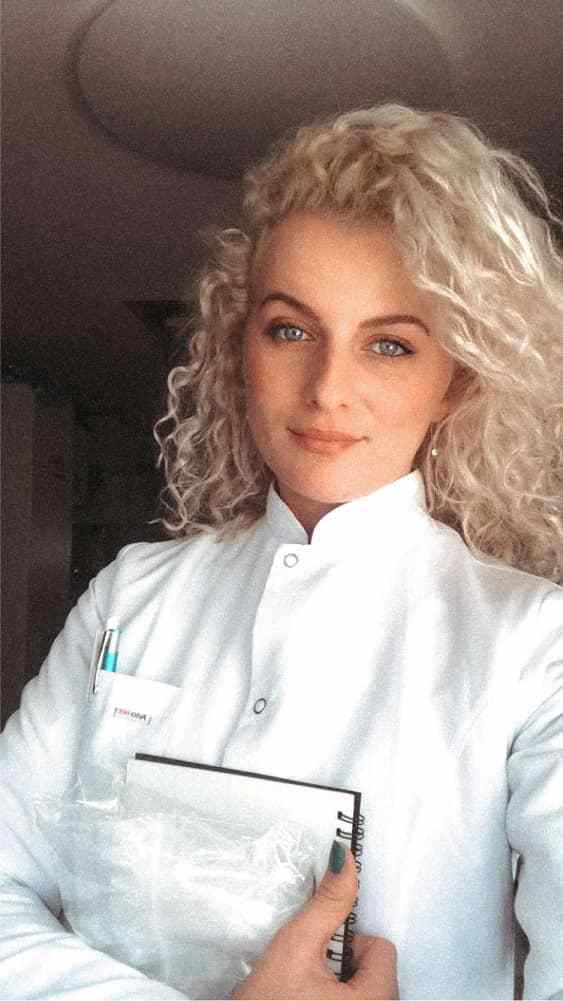 What is your academic background? What is your field of study and what made you interested in that field?
I earned my bachelor's degree from the University of Prishtina ''Hasan Prishtina'' Faculty of Agriculture and Veterinary, Business Management in Animal Science. After being awarded a CEEPUS Scholarship, I became a student at Szent István University in Gödöllő (today the Hungarian University of Agriculture and Life Sciences), Hungary, at the Faculty of Agricultural and Environmental Sciences, Wildlife Conservation Management. At the moment I am at the end of my post-graduation studies on Wildlife Management Engineering at the Hungarian University of Agriculture and Life Sciences, where I will start my studies at the Doctoral School of Animal Science.
What made you challenge yourself on the international scene?

It's a cliché, but studying abroad does broaden your horizons. Being in a foreign country and seeing how other cultures approach life makes you challenge your assumptions.
It makes you see things from another point of view, which turns you into a more rounded and more open-minded person. If you study abroad in a country where they don't speak your native language, you will have an excellent opportunity to learn theirs. (Hungarian language) If you already know the basics of the language, this is your opportunity to improve your fluency. Moving abroad for studying forces you to be independent and not rely on family members for support. You should figure out how everything works in your host country. This allows you to confront any social anxieties you may have and finally become a more confident person. Moreover, you can create social networks around the world. Even writing in your CV you studied abroad tells employers that you are a well-travelled person who is open to different cultures and different points of view.
Where did you hear about the CEEPUS scholarship opportunity and what made you choose it?
After not being nominated for a Stipendium Hungaricum scholarship, I was seeking another opportunity to be an international student in Hungary, while I was prepared mentally to be part of the international program abroad and I was highly motivated to learn the Hungarian language and culture. Then I was in contact with the Embassy of Hungary in Prishtina, and they welcomed me and informed me about the programme, another support was by the CEEPUS coordinator Dr Blerta Mehmedi at the Faculty of Agriculture and Veterinary in Prishtina. The opportunity to apply twice a year made me choose it to not lose the academic time for my career path. I had the honour of being the first student from the home faculty to be awarded by CEEPUS Scholarship in Hungary.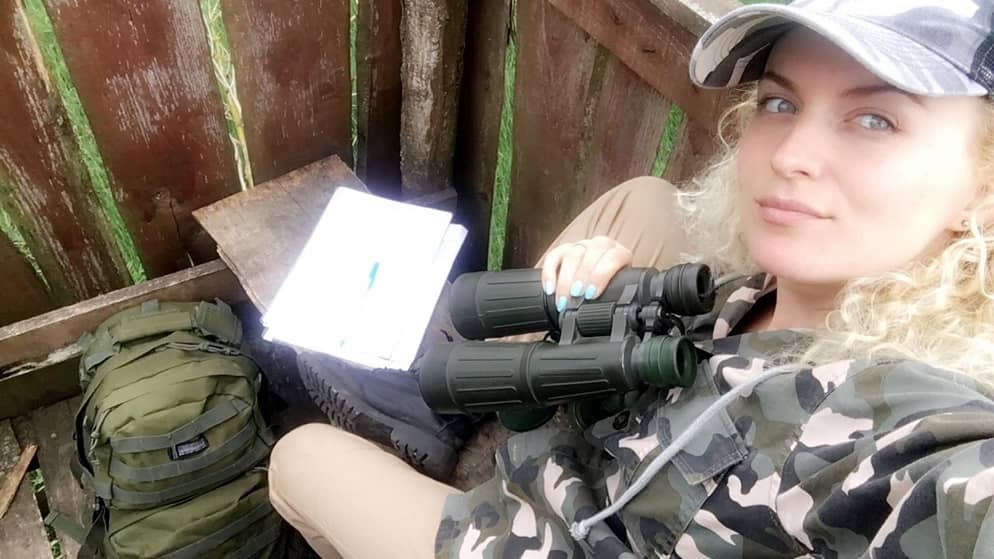 You were a student of Szent István University (today the Hungarian University of Agriculture and Life Sciences) - what made you interested in these universities?
Based on my research, Szent István University (today the Hungarian University of Agriculture and Life Sciences) gave me the impression of being more than an education. The higher education qualification of the professors there raised my interest in being part of the university. My expectations for obtaining better career prospects resulted in being highly ranked at the academic level.
What were your first impressions of the university? What did you like the most; what was your favourite subject, etc.?

The warm welcome as an international student at the Hungarian University of Agriculture and Life Sciences made me feel at home.
My journey wouldn't be successful without the encouragement and support of my coordinator Dr Zsuzsanna Tarr, and other international coordinators at the university, their office doors were open to help international students. I would like to mention that the professor of the Faculty of Agricultural and Environmental Sciences, the Department of Animal Sciences, and the Wildlife Institution, where I had the honour to take lessons, were reflating a respectful lovely feeling toward all the international students with the potential of making us feel like home and, they didn't hesitate to suggest, recommend and support us for any solution for the possible challenges in a new country for us. The most important for me as a student from Kosovo, a country where we don't have the opportunity to study wildlife conservation, unfortunately yet. It was a great opportunity to research, study and graduate in this field, to create, work, and bring new knowledge to my country about this field of study, to preserve wildlife. We're ensuring that future generations can enjoy our natural world and the incredible species. In order to help to protect wildlife, we need to understand how species interact within their ecosystems, and how they're affected by environmental and human influences.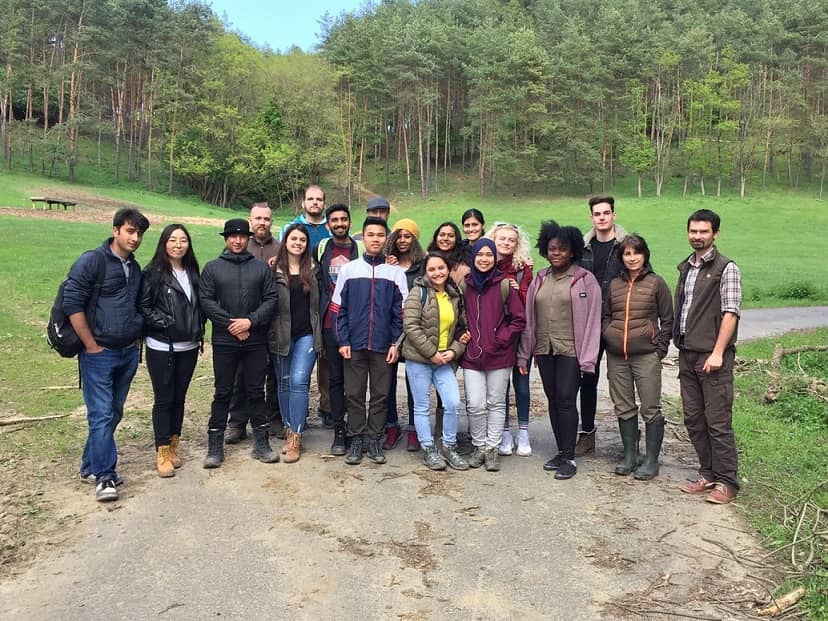 What are your impressions of Hungary? Have you had the chance to visit different cities, regions? What are your experiences with Hungarian people like?
In the beginning of my studies in Hungary, a country of many inventors, made me feel pleased when I first met with Hungarian students. My first time seeing Budapest was with my roommate from China. The architecture of Hungary through history reflected fabulous beauty, several blocks with a different style. Hungary has one of the richest folk traditions in Europe. The thermal spas are very impressive and the bath culture dates back to the time of the Romans in the 2nd century. The open-air festivals in July and August are the country's most important and showcases every branch of the performing arts. Hungary took a special place in my heart, and the classical music of Hungary feeds my soul. Hungarian people are lovely and it was so special to me seeing how they wear their traditional clothes, which are very detailed and related to nature, flowers, and history. When I saw these traditional costumes on people walking on the streets, I felt I was in a living history book and they are the characters of the old kingdom. I feel like Hungary is my second home.
How did the pandemic affect your mobility? What were the challenges to overcome?
Unfortunately, the pandemic affected most of the important events, like the international dinner at the campus, the University Ball. During these events,

I had a chance to meet new students from all around the world and get to know their culture, including their traditional dance, wearing, music, art, games.
Isn't it great to meet people from Nepal, Fiji, Brazil, Ecuador, Russia, Japan, Malaysia, and all of them in the heart of Europe, Budapest? Nevertheless, when the pandemic began, we were all in quarantine in the dormitory at the campus, trying to encourage each other and staying motivated to keep working and studying for our goals.
And last: all in all, what did the CEEPUS mobility opportunity give you?

CEEPUS mobility gave me the greatest opportunity in my life, starting with unboxing myself from cultural prejudices. Living at the International Campus, which we called ''Global Village'' was the best experience to learn about cultural diversity.
Moreover, I thankful for the network I have created and that I established the idea of the scientific project for Monitoring the Wildlife of Kosovo with the collaboration of two academic institutions. My contribution to the development of academic corporation between Kosovo and Hungary was highly appreciated by the Embassy of Hungary in Prishtina, Szent István University, the University of Prishtina ''Hasan Prishtina'' and the Ministry of Environment, Spatial Planning, and Infrastructure of the Republic of Kosovo and this motivates me to become a doctoral student in Hungary.