My innate strengths have always been creative abilities and the power of imagination; which made me take up a discipline that would allow me to channel them in the best possible way. Thus, Mechanical engineering was a direct consequence of my convictions. To satiate my curiosity and to fulfill my ambitions I have decided to pursue a PhD in Mechanical Engineering at the University of Miskolc, Hungary and this is made possible by receiving Stipendium Hungaricum Scholarship which boosted my self-confidence, knowing that I not only completed a very important task, but also took the responsibility of creating a foundation for getting me closer to my career goals. I felt blessed that I was given the opportunity to be awarded a Stipendium Hungaricum Scholarship which helping to fulfil my dream. I would be able to venture out into various subject domains and also develop a strong sense of independence coupled with responsibility and self-reliance, characteristic of the Hungarian culture. Stipendium Hungaricum Scholarship would also helping me to learn global standards in this field and become aware of the worldwide competition, which I consider would be a great help for me to make a strong contribution in the field of Mechanical Engineering.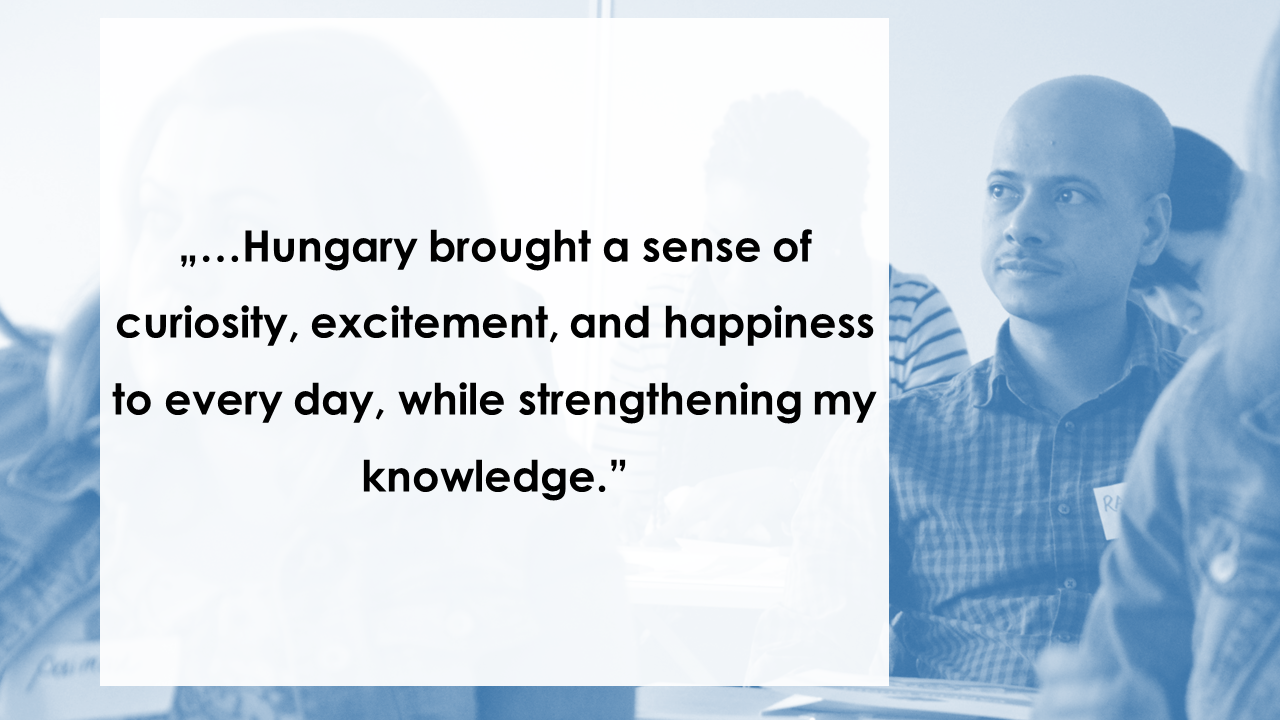 Meeting other friends around 30 countries in my program under Stipendium Hungricum Scholarship from various other countries around the world was also a great learning experience for me. We all had many differences and a few similarities, but there was one main thing that we all had in common, we were all in a place completely foreign to us. And it really helps us to learn a lot about a country's culture, everyday lifestyle, and values. The people, the culture, and the everyday traditions of these countries are all unique. And Hungary brought a sense of curiosity, excitement, and happiness to every day, while strengthening my knowledge.
The choice of a good university with a faculty dedicated to teaching and research and an atmosphere conducive to learning, thus becomes extremely necessary. My postgraduate studies education at faculty of Mechanical Engineering & Informatics, University of Miskolc, Hungary majoring in CAD/CAM and attending class at this University is also a very worthwhile experience for me. The University of Miskolc is one of the most prestigious universities, especially in the Mechanical Engineering field. It is an honor to study at the university, attend lectures taught by professors that are making high level research findings.
The pursuit for knowledge has been the supreme goal in my life. We are in an era of global and technological changes where boundaries are fast disappearing and the greatest challenge tomorrow holds for us is to manage continuity of change. Having strong aptitude, dedication in research, design, planning of manufacturing system and process in keeping the view of modern world where advancement in technology are prime requirement to drive economic growth and sustainable development objective within the country. Sharing knowledge among new generation to produce industry ready technical talent. The university with its unique PhD program in Mechanical Engineering, world class research facilities, world renowned professor and with its commitment to foster intellectual excellence is remarkable and attractive to embark upon an academic career.