Ádám Miklósi is the head of the Department of Ethology at Eötvös Loránd University (ELTE) and also the director of the Institute of Biology. He is a founding member of the Family Dog Project which is the largest dog research group in the world that focuses on the scientific study of the cognitive aspects of the dog-human relationship. The group has published several papers in the highest-ranking scientific journals such as Science, Current Biology and Trends in Cognitive Sciences. Miklósi is the writer of the book "Dog Behavior, Evolution and Cognition" which was published by Oxford University Press in England, and has been translated into Hungarian, German and Japanese.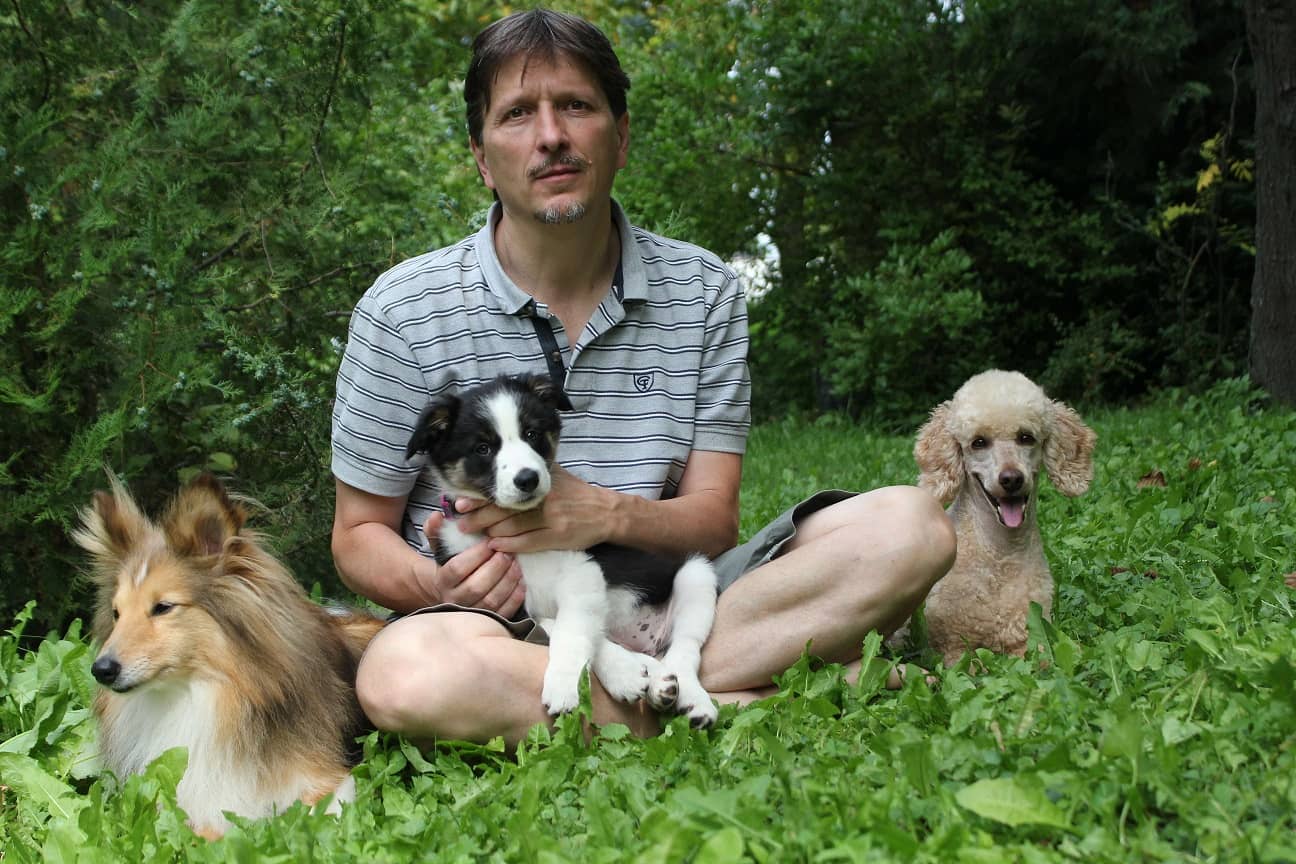 In his webinar, Mr Miklósi will give an insight into the field of ethorobotics, which is a relatively new scientific discipline that applies the rules of animal behaviour for the design of social robots, that could help humans in various social environments, such as the workplace, hospitals or retirement homes.
He will present the case study of Biscee, the social robot developed by the researchers of ELTE in collaboration with engineers of the Budapest University of Technology and Economics (BME). Biscee is designed to help waiters in small coffee shops or restaurants, and Mr Miklósi will explain why and how its functionalities and behaviour were developed and tested.
To learn more about ethorobotics, read THIS ARTICLE co-written by Ádám Miklósi in Frontiers in Psychology, the largest journal in psychological science.
The presentation will be broadcasted on Zoom on Thursday, 1 July 2021 between 10:00 and 11:00 am (CET). After the presentation, we will have a 30 min. live Q&A session, when Mr Miklósi will answer your questions.
Participation is free but registration is required, please register HERE.
You can only register and join this webinar if you are a registered member of the Alumni Network Hungary website. You can join the network by clicking HERE.
Registration deadline: Tuesday, 29 June 2021 (17 p.m. CET)