22/03/2020 00:00 - 26/03/2020 00:00
APAIE 2020 Annual Conference and Exhibiton
-
Vancouver

,

Suite 300, 1201 West Pender Street Vancouver, BC, V6E 2V2 Canada
Study in Hungary goes to Vancouver, Canada!
The Asia-Pacific Association for International Education (APAIE) was established in Seoul, South Korea in 2004 by a Founding Committee consisting of thirteen university representatives from across the Asia Pacific region, and has since expanded to become a thriving association. APAIE aims to encourage greater cooperation between institutions, to enrich and support international programmes, activities and exchanges, and to promote the value of international education across the region and beyond. In doing so, APAIE devotes itself to the principles of mutual respect, diversity and collective progress.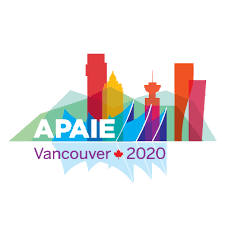 The APAIE Conference and Exhibition brings together thousands of professionals who are passionate about international education from across the globe to the Asia-Pacific region to network, improve professional skills and learn about new developments in international education.
More information about the exhibitors coming soon!