Shopping
Most stores are open from Monday till Friday between 10:00–18:00 or 19:00 and on Saturday between 10:00–14:00. Shopping centres have longer opening hours, from Monday till Saturday between 10.00–20.00. Since March 2015 only family-owned small shops and bakeries can be open on Sundays (except for five Sundays per year on which all stores can be open according to the owners' decision).
Stores of the following chains can be found in most cities in Hungary: Tesco, Spar, Lidl, Aldi.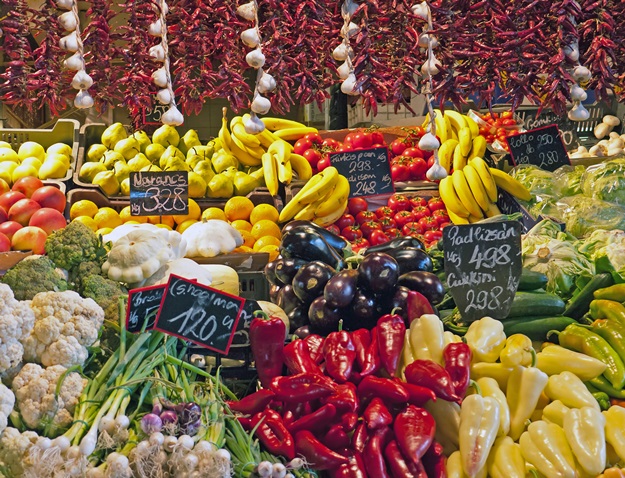 Food shops are open Monday–Saturday 7.00–18.00. There are many markets in Budapest and in other towns. These are the best places to buy fresh vegetables and fruit. The renovated Nagycsarnok (Central Market Hall) on Fővám tér is Budapest's finest one. In Nagycsarnok, there are some quite good food stalls on the upper floor serving everything from Chinese spring rolls to enormous German sausages. There are summer and winter sales periods, when you can buy high-quality clothes at a reasonable price.